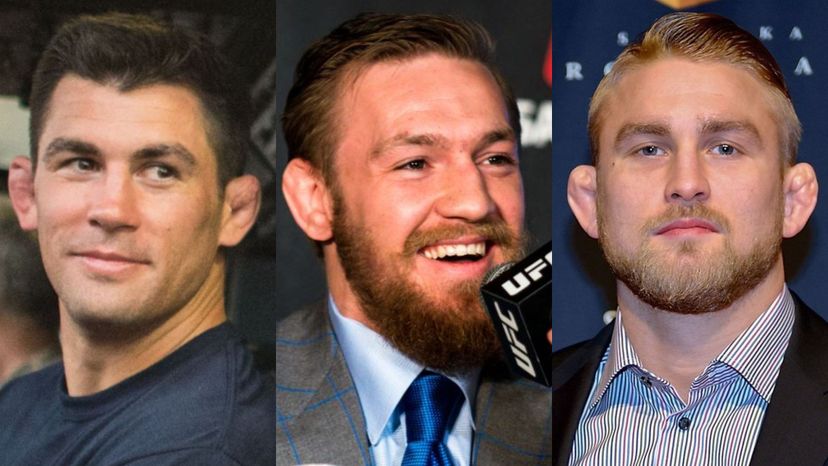 Image: WikiCommons, WikiCommons via Andrius Petrucenia, WikiCommons via Frankie Fouganthin
About This Quiz
Conor McGregor; Holly Holm; Jon Jones; Rhonda Rousey. You've probably heard of these top UFC stars, but could you put a face to each name? Take our quiz to see how many UFC fighters you can recognize from a single photo!
The boxing vs. wrestling debate has been around for decades, and while some events over the years have tried to pit one style of fighter against the other, it took the Ultimate Fighting Championship to put the boxing vs. wrestling debate to the test.
Founded in 1993, the UFC was established to determine which style of fighting would prevail in a no-holds-barred match -- one where not only boxing and wrestling techniques, but other fighting disciplines, including judo, karate, jiu jitsu and sambo were permitted.
This style of fighting, now known as mixed martial arts, has evolved into a major sporting discipline, on par with pro leagues like the NFL and MLB. As of 2018, the UFC has hosted more than 400 events, and crowned countless champions in as many as 12 weight divisions -- including titles for both men and women.
Think you can recognize some of the greatest UFC fighters ever to step into the ring? See if you can score a knockout punch with this quiz!