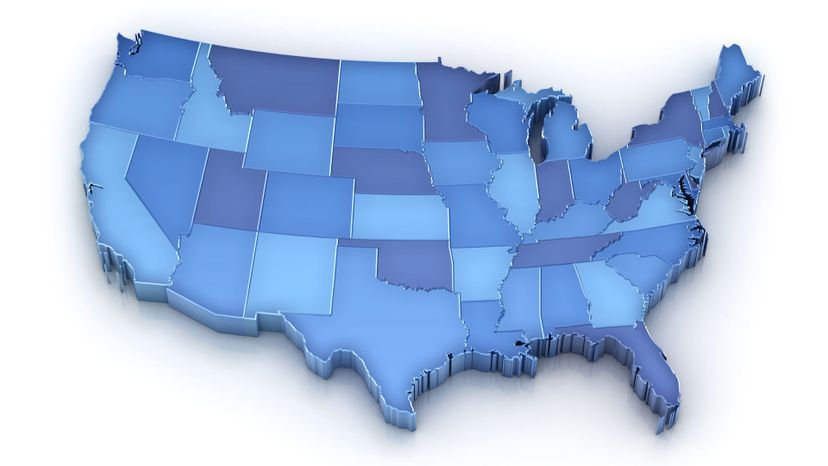 Image: scibak/E+/Getty Images
About This Quiz
The United States of America is a very diverse and eclectic land. And you can already see that just by looking at a map.
The very extensive map of America is an interesting layout to study for map enthusiasts. One can see the various ways that each state neatly connects to another. And some of the states also have distinguishable shapes that are instantly recognizable, visually, because their borders are formed by rivers, coastlines or other natural geographic features.
The fun of reading the U.S. map also lies in noticing which states border which other states, and how their natural wonders and man-made attractions differ. So if you are planning on a road trip or a train trip across this great nation, then you can see how the states will connect your path for you. And there is always more than one path to exploring this vast and beautiful land.
By looking at the map, you can also see some cultural nuances, both the distinct differences and the cool similarities. Wouldn't it be fun to just explore these sub-regions of the country and see what they all have to offer? So perhaps through this quiz, we can experience that. 
Try your luck? Let's go!