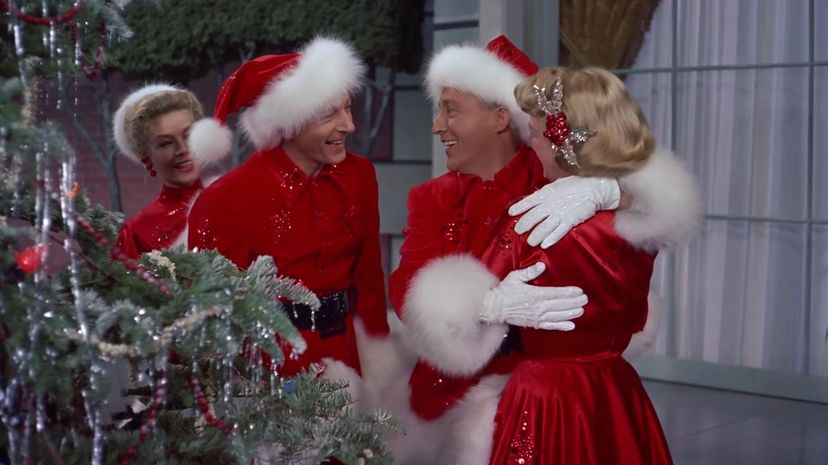 Image: Paramount Pictures
About This Quiz
The ham's in the oven, and the stockings are hung by the chimney with care. Isn't it about time to break out your holiday playlists? You know, "White Christmas," "Frosty the Snowman" and "Santa Baby?" You can't rock around the Christmas tree to just any old song. 
Regardless of where you live — be it cold and snowy or humid and tropical — there's nothing like a little Christmas cheer delivered through your speakers to get you in a holiday mood. We can almost envision waking up to a fresh blanket of snow with "Let It Snow! Let It Snow! Let It Snow!" We instantly get a snuggly vibe when hearing Nat King Cole sing "The Christmas Song" (Chestnuts roasting on an open fire, anyone?) We can't help but giggle when we're shopping and "Grandma Got Run Over By A Reindeer" comes on.
Yes, we love them. Christmas tunes are the backdrop to all of our holiday activities. And they're the focal point of this quiz. We're giving you 35 clues; think of them as hints about what presents are under the tree! Identify the vintage tunes and then step back, crank up your speakers, and get ready to ring in the season!