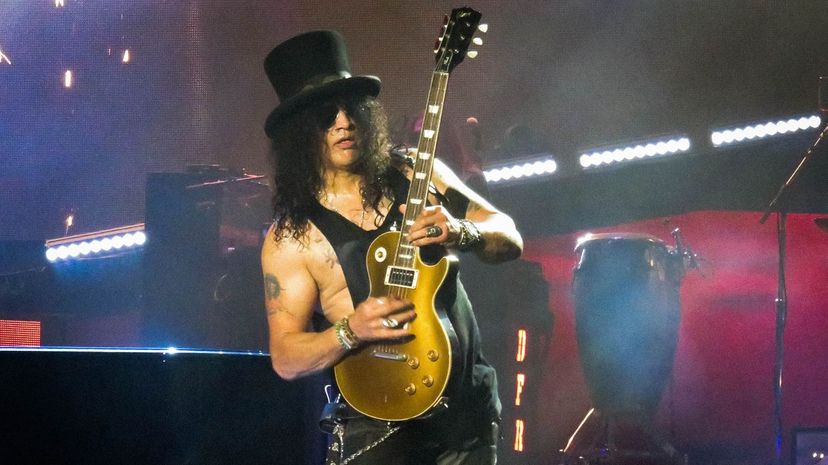 Image: Wikicommons by Ed Vill from Caracas, Venezuela
About This Quiz
There are music lovers, and there are music LOVERS! Not everyone who has a favorite band needs to know about every instrument they are playing. But for some of us, it's a way of life! Learning about the equipment our musical heroes loved is as much fun as trying to learn to cover their songs. While we might never achieve their sounds, the quest to know what guitar or amp or drumset they are playing is part of the musical experience.
Throughout this quiz, you'll get the chance to show off how much gearhead knowledge you've gained by paying attention to some of rock n' roll's biggest names. But ... there's a twist! You'll have to pull this one off with the labels removed. It might be easy to tell a Stratocaster's maker from a Melody Maker's maker, but how well will you hold up with pedals and amps?
Turn your background music up to the level of Keith Richards' Ampeg VT-22, and get your neighbors involuntarily involved, too. By the time you've finished identifying all this classic gear, you'll have a block party going on. You might not "rock 'n roll all night" with only 40 questions, but you'll "get the party started" by seeing how many you get right. How many will it be?
Wikicommons by Ed Vill from Caracas, Venezuela