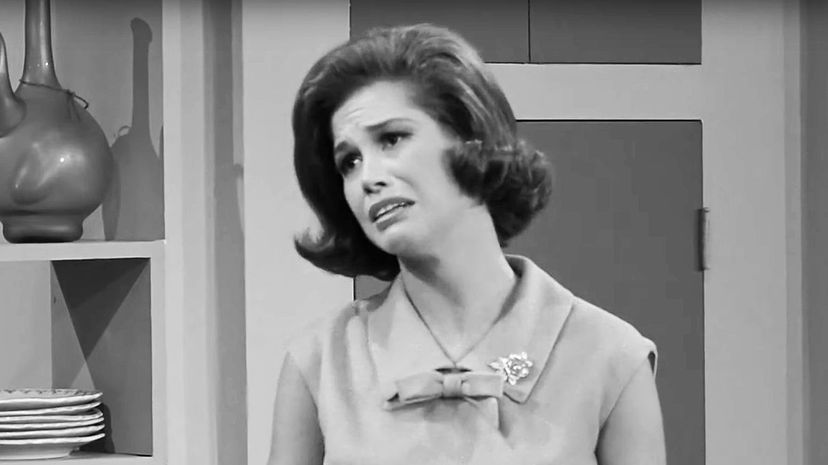 Image: CBS
About This Quiz
From the heady days of Kennedy's Camelot to the Summer of Love, the postwar generation known as the Baby Boomers came of age in a rapidly changing cultural and political landscape. Although music may have been the prime mover of the increasingly influential under-30 demographic, TV was also shaping how young Americans interacted with the world. As television entered its third decade, the number of TV sets in the United States grew from around one million to 44 million. By 1969, nine out of 10 households had at least one TV. How we entertained ourselves and how we learned about the world had changed forever. 
The 1950s are often referred to as TV's golden age — a time when the new medium's promise and potential were just being tapped. By 1961, the value of television was in question as Federal Communications Commission Chairman Newton Minow declared American commercial TV a "vast wasteland." Nevertheless, talented writers and visionaries like Rod Serling and Gene Roddenberry were pushing the limits of TV as a tool to comment on the turbulent times through allegory and drama. Meanwhile, network news outstripped print and radio to literally bring the chaos of the '60s into our living rooms.
The 1960s was a landmark time for all genres of TV. From drama and comedy to sci-fi and thrillers, the decade was filled with classic moments and beloved shows that have become indelible pieces of the cultural landscape. So, whether you were there the first time or just saw the reruns, we've put together something just for fans of classic TV. Can you pass our 1960s TV challenge?