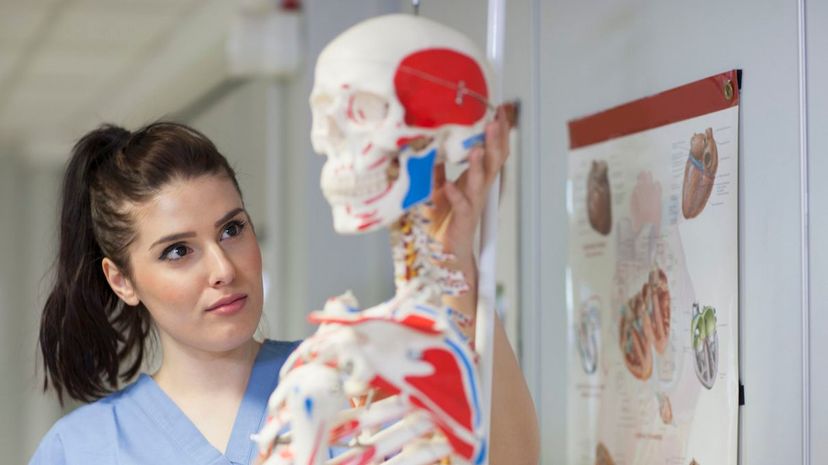 Image: ER Productions Limited/DigitalVision/Getty Images
About This Quiz
You have a special event coming up, and like clockwork, you end up getting a really nasty cold. After taking everything you can find, you finally drag yourself into the doctor's office, hoping for any kind of relief. When the doctor does arrive, even with the worst demeanor, you do feel the tiniest bit better because you know they're going to help you get on the road to recovery. But why is it that doctors can look at you and realize what you have? Two words: Anatomy Class.
When students decide that they want to become doctors, they must take an anatomy course, which has one thing that separates the serious students from those enamored with lab coats and stethoscopes; working with cadavers. This practice, while grizzly, not only prepares the future doctor for their life in medicine but also strengthens their resolve to help their patients as much as they can. During this class, future doctors learn about all the different systems of the body and how all of our parts are built.
So do you have what it takes to pass this basic anatomy test? One way to find out!