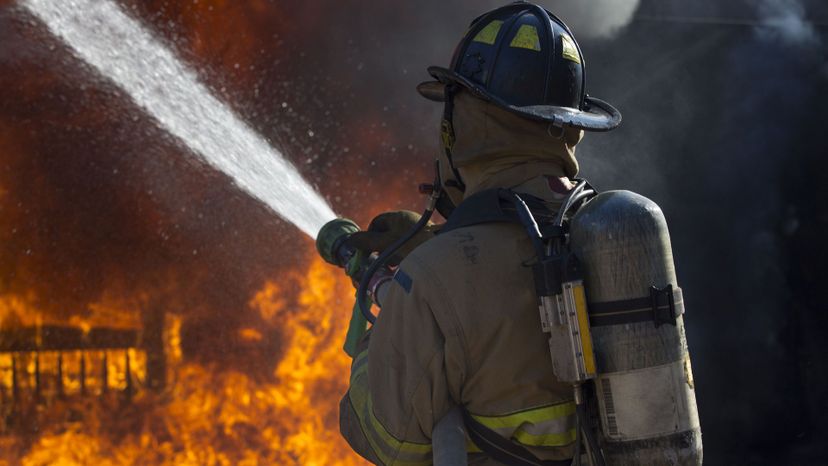 Image: inhauscreative / E+ / Getty Images
About This Quiz
Have you ever dreamed of wearing a firefighting uniform? Or have you ever wondered what really takes to become a firefighter? Becoming a professional firefighter is probably one of the most difficult career ambitions you can have. Not only does it require physical strength, but mental fortitude is also a big part of this unique role. To top it off, you have to have pretty extensive knowledge about a lot of things. Every day, firefighters face situations in which they have to think quickly and not hesitate to take action. After all, they are responsible for the lives of others.
When looking to become a professional firefighter, you will go through a series of exams. These will test several of your skills, including your emergency medical care knowledge, fire science basics, mathematics and on-the-job scenarios.
It is a pretty competitive role. Employment of firefighters is projected to grow seven percent in the next few years, according to the Bureau of Labor Statistics. Do you have the passion, commitment, dedication and determination to earn the badge of a firefighter? Take this quiz and find out!