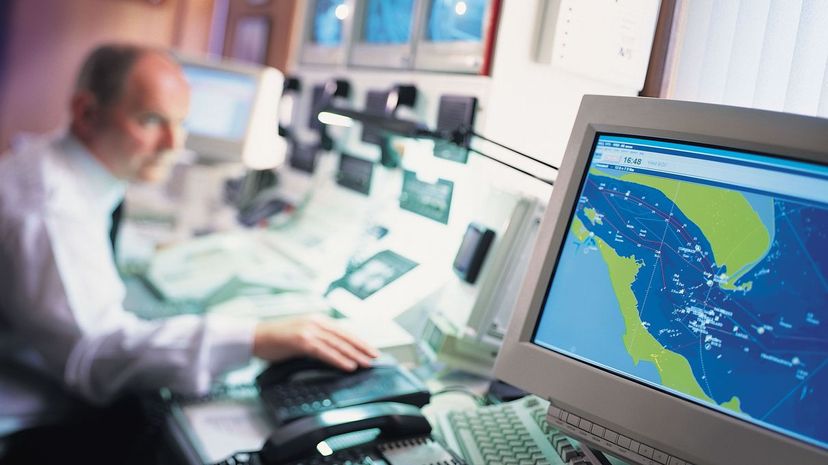 Image: Monty Rakusen/Cultura/Getty Images
About This Quiz
"Everybody talks about the weather, but nobody does anything about it." This classic, dry joke is sometimes attributed to Mark Twain, but was most likely said by another wit, Charles Dudley Warner. Whoever said it first wasn't entirely correct, though. Humans study the weather, and have done so for ages. Before you say, "How is that any better than just talking about it?" consider this: Meteorological study is the first step to predicting the weather, avoiding its harshest extremes and even harnessing it for human benefit. 
The list of people who have studied the weather is a veritable Who's Who of great minds. A short list of "not technically a meteorologist" folks who've contributed to our understanding of weather includes Aristotle (a philosopher), Sir Christopher Wren (an architect), Benjamin Franklin (a statesman), and Edmund Halley, Galileo Galilei and Johannes Kepler (astronomers all). Maybe the weather fascinated them for the same reason it does us: because it's so awesomely visible and so much a part of our lives. You can't say the same for geology, hidden in the earth, or physics, which is often the interplay of invisible forces (like gravity). 
Are you secretly weather-obsessed? Or not-so-secretly? If so, we've got a quiz that'll let you show off what you know, and shore up the knowledge that's lacking. Come inside, fold up your umbrella and tackle our quiz now!