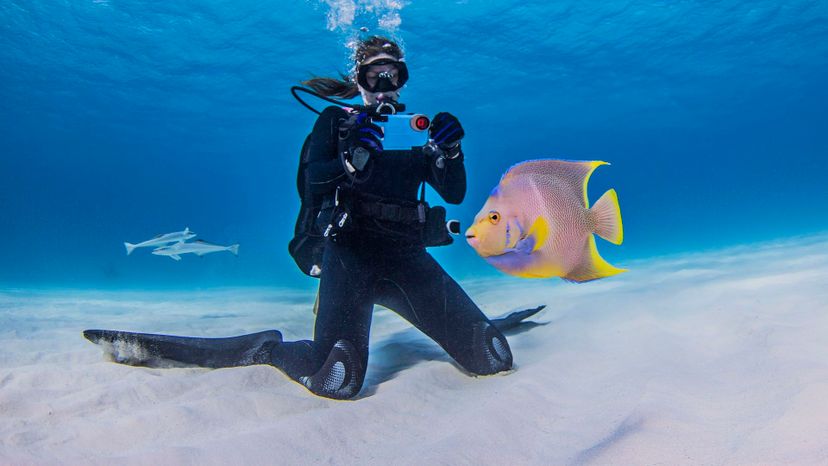 Image: Ken Kiefer 2/Cultura/Getty Images
About This Quiz
Scuba diving: Among those who do it, it's more than a sport, it's a way of life. For the uninitiated, it's fascinating, and more than a little scary. Which is as it should be -- scuba diving is considered an extreme sport, and it does cause about 13 deaths per 100,000 divers. And yet, this fatality rate is on par with jogging. So is scuba truly dangerous? Or just misunderstood?
A few facts about scuba: Technically, it should be written SCUBA, as it's an acronym for Self Contained Underwater Breathing Apparatus. However, few people actually use the capitals, just like few people remember that the word "SCUBA" doesn't refer primarily to a form of diving, but to the equipment itself. The gear that a diver takes down is called a "scuba set," and its primary components are the tank of compressed air, the hoses and the mouthpiece through which the diver breathes. 
There's a good bit to learn about scuba, even for simple recreational divers. (Examples of non-recreational divers include military "frogmen," underwater photographers and salvage operators). That's why divers have to be certified ... which brings us to our quiz! Whether you've already been diving, or whether it remains a persistent daydream for you, we're here to test your knowledge on all things scuba. Think you're ready to take the plunge? Try our quiz now!