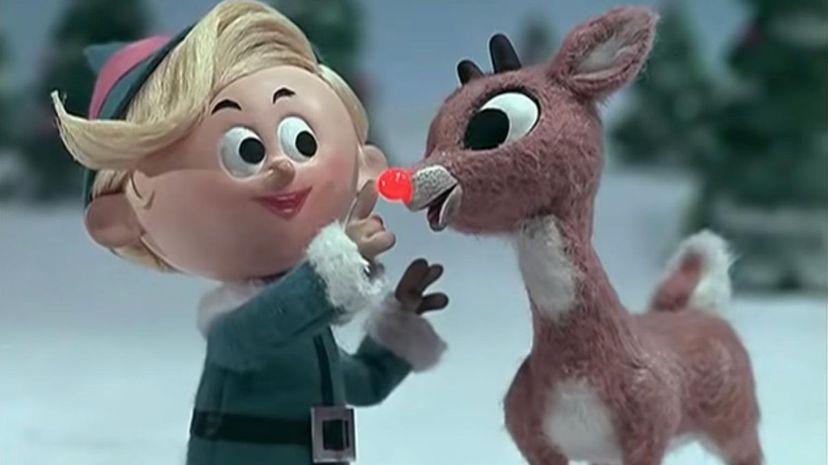 Image: NBC
About This Quiz
The 1960s and '70s were decades in which pop culture reigned over the American landscape as never before. By 1960, the TV set had become a fixture in American homes and as essential to the celebration of the holidays as the Christmas tree. With bygone films like Frank Capra's "It's a Wonderful Life" and "Miracle on 34th Street" in heavy rotation in syndication, a new generation made these oft-forgotten yuletide favorites into hallowed holiday traditions. Still, audiences were hungry for Christmas and the networks were more than willing to play Santa. 
Aside from the rare musical spectacle and "B" kiddie fare, theatrical releases largely gave way to TV. The most wonderful time of the year presented TV audiences of the 1960s with innovative holiday stories told as never before through the magic of animation. To this day, many of the animated films from the '60s remain must-see holiday viewing for the young and young at heart. And, despite widespread availability through home video and streaming services, their yearly airings still draw big ratings.
With holiday theatrical releases few and far between, the 1970s, a golden age for the made-for-television film, gave us live-action Christmas fare ranging from the heartfelt to the overwrought. Everything from "It's a Wonderful Life" to "A Christmas Carol" got updated for a younger, hipper audience with distinctly '70s sensibilities. 
Feeling nostalgic, yet? Cozy up to the fire with your eggnog because we have a holiday challenge for you! How many of these '60s and '70s Christmas movies do you remember?