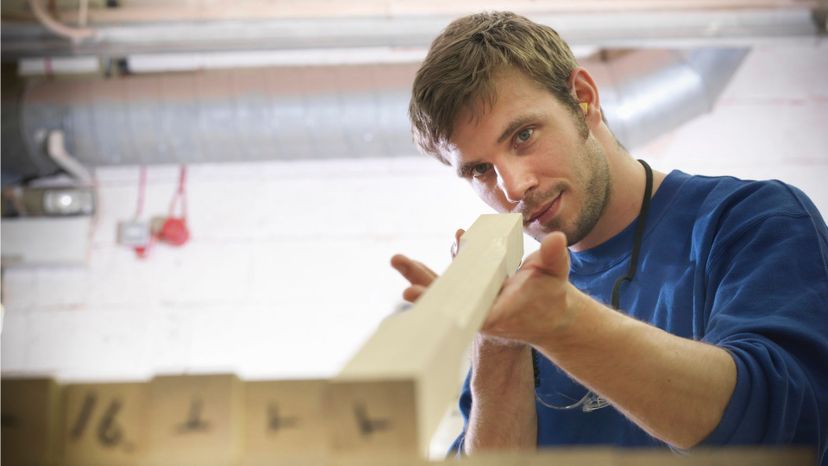 Image: Monty Rakusen/Cultura/Getty Images
About This Quiz
Whether you think of it as a profit-making trade or an artful craft, carpentry is one of humankind's most useful skills. We use advanced carpentry to build our homes, fill them with cabinets and various types of furniture, and much more. It's no simple discipline – many of the best carpenters need years or even decades to hone their hands and minds to make lumber and wood do exactly what they want it to. In this knotty and perplexing quiz, how much do you know about the tools and concepts of carpentry?

Carpentry is work that's steeped in history and lore. It's also a mostly male-dominated industry, particularly in the United States, where nearly 100% of these workers are men. In home construction, carpenters train as apprentices to fine-tune their skills, learning basic framing, joining and cutting techniques that can make or break a structure. How much do you know about the basics of lumber and construction?
Framing walls and fashioning roofs is one thing. Fine art woodworking requires another set of skills and mental processes. With practice, these carpenters can create gorgeous furniture and items of beauty that match the quality of the homes they build.

Take a saw to this carpentry quiz now! We'll see if you're a job foreman or if you'll be forever stuck as nail-pulling apprentice.