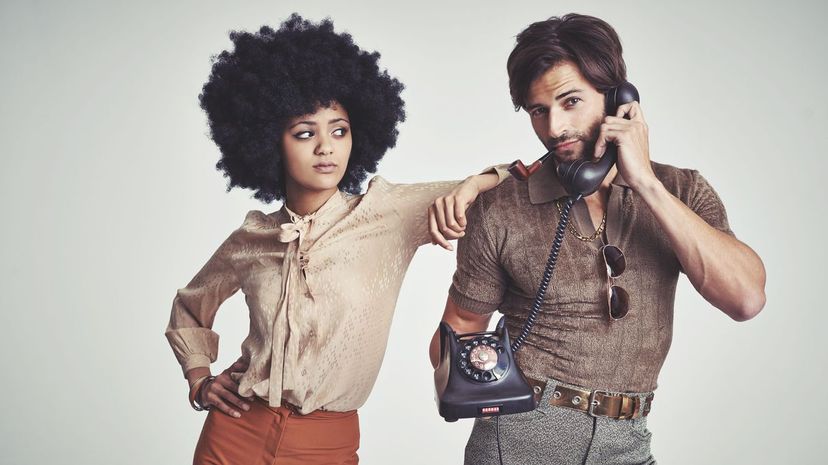 Image: Yuri_Arcurs/E+/Getty Images
About This Quiz
Can you dig it? How well do you remember the '70s? You might be down with Roller Skating and the Bay City Rollers. You might even have some awesome feathered hair, but are you up on '70s slang?
Every decade has its slang, but was there ever a time that there was slang that was such a perfect combination of cool and ridiculous as the '70s?  In this decade, you could chillax and hang out at your crib or you could just tell your roomie that you were going to catch him on the flip side and head on out for a bangin' time. Although if you decide to book it down the street in your car on the way home, then you would have to make sure you didn't bump into Smokey.
If you have a pretty good idea of what we're talking about, then you're probably going to do ace on this quiz. But if you don't, then the whole thing was probably bunk anyway. Take this quiz and prove to us what an expert you are in '70s slang. May the force be with you. If you do well on the quiz, you get a Hertz Donut, and that's no jive.
Yuri_Arcurs/E+/Getty Images