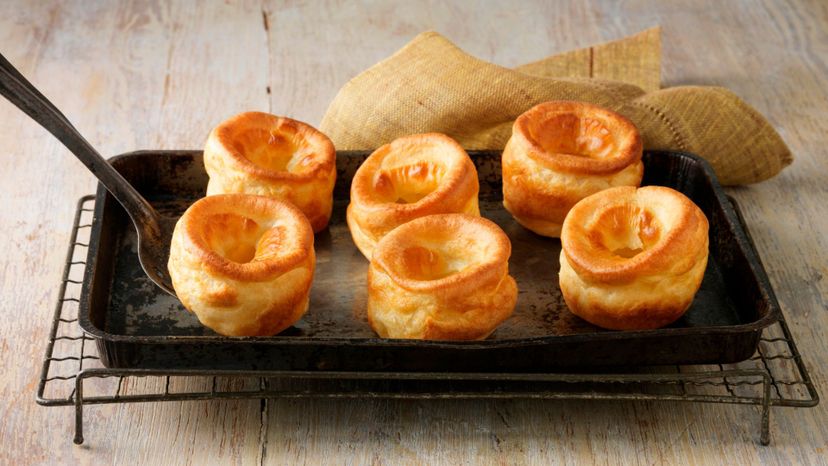 Image: Diana Miller/Cultura/Getty Images
About This Quiz
A wide variety of British foods are popular throughout many regions of Europe. Some have English origins, while others originate from Scotland or Wales. No matter where these foods come from, these sweet and savory offerings contain a mix of nostalgia and modern renditions.

Many types of British foods can be categorized into pies and puddings, but that doesn't mean that they are all sweet! For example, the stargazy pie contains sardine heads that actually stick out from the ends of the pie! Since their eyes look like they're "looking up," the name "stargazy pie" was born. Another example of a savory pie is the steak pie, which is actually made from slowly-cooked steak meat.

Let's talk about savory and sweet puddings for a moment. Did you know that summer pudding is actually made from bread that is soaked in fruit juice? Or how about that rag pudding is made from onions, meat, and suet? Speaking of suet, this type of animal fat (which is found around the kidney areas) is actually used for many types of pastries in British desserts.

In this quiz, you'll get your shot to identify all 40 of these British foods. Think you can name them all? Take this quiz now to find out!