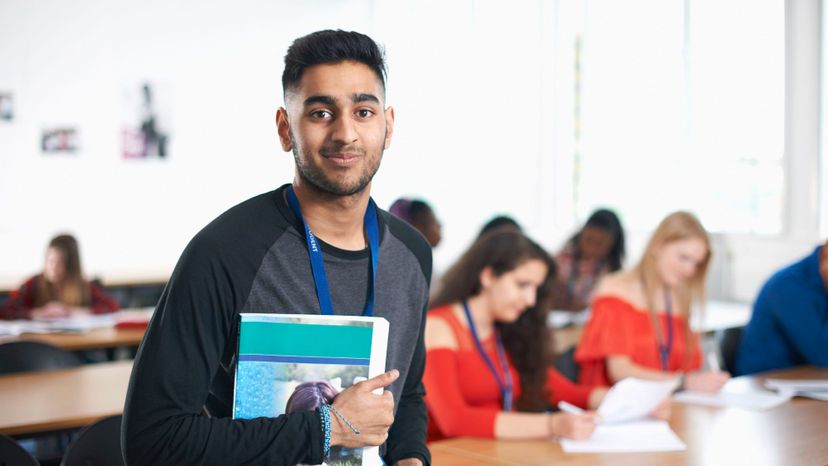 Image: Getty Images / Cultura / Peter Muller
About This Quiz
If you're a non-native English speaker, you'll have loads of fun taking our English quiz, which is designed to test your knowledge on everything involving grammar, spelling and more! For now, let's do a couple of warm-up exercises to help you get ready for this quiz!

Some questions will ask you to spell a certain word correctly. For example, what is the correct spelling of the word "rythm?" Is it rythmm, rhythym, rhythm or rhyythm? The correct answer is rhythm!

Other questions will ask you to identify the grammatical error in a sentence. For example, can you spot the error in this sentence: "My watch is all wrong today?" The error involves the punctuation at the end, as a period or an exclamation mark should be used instead of a question mark. Here's another example, "My cat isnt' being very nice to me today." The error involves the word "isnt'," as the apostrophe should go before the "t" to spell "isn't."

Whether you're a master of the English language or a complete beginner, we think you'll learn a thing or two by taking this quiz! And if you ever get stuck, be sure to click on the provided hints for a helping hand! Impress your friends and family by scoring a 90% right now!