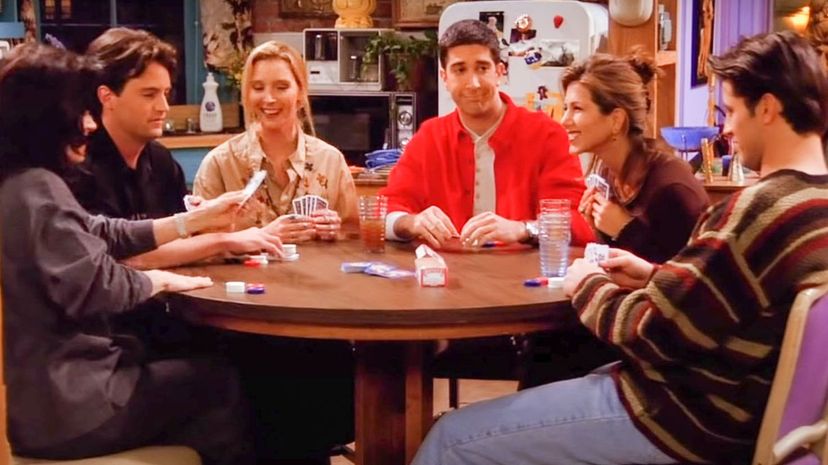 Image: NBC
About This Quiz
We have to talk about "unagi." Do you know what "unagi" really is? "Unagi" is the term for freshwater eel, a delicacy in the Japanese culture. Simple enough. But, do you remember the "Friends" episode with "unagi?" It had nothing to do with eel; instead, Ross described it as a term he had learned while taking karate, one that meant "a state of total awareness." So, let's go with Ross' definition for this quiz, shall we? We wish you the power of "unagi" as you tackle these true/false questions!
Despite its final "Friends" episode airing in 2004, we just can't get away from the gang: Rachel, Monica, Phoebe, Ross, Chandler and Joey. Netflix gave us reruns on-demand for a while, but eventually "pivoted" in another direction. Yet, the hit from the 1990s just keeps on ticking ... and for good reason: There are so many great memories! How about the time that Joey put on all of Chandler's clothes to prove a point? What about the moment when we discovered that Rachel was pregnant? Can you remember back to the episode where Joey peed on Monica? (If you can't, there was a good reason, we promise!) 
Tackle these true/false questions with the same energy Phoebe put into her running. We've chosen 35 trivia facts we think the best "Friends" fans will know. Let's see what you've got!