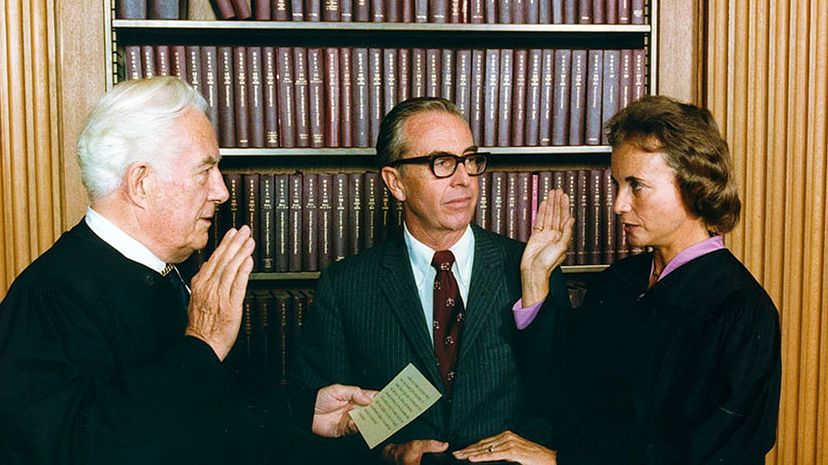 Image: Wiki Commons by White House Photographic Office
About This Quiz
We'd like to call 1989 "the end of an era" because technically, it was -- it was the final year of the '80s. But really, 1989 was not a year of upheaval, unless you lived in a Communist country, many of which transitioned from one-party governments to multi-party, capitalist-leaning systems. In the United States, though, two-term president Ronald Reagan handed off the reins to his longtime deputy, George H.W. Bush, and life in America continued mostly unchanged. The September 11 attacks, America's first black president, and the explosive growth of the Internet all lay in the future.
To commemorate this more peaceful time, we've created a trivia quiz about the world as things stood in 1989. What this means is that while some of the questions would be the same in a present-day quiz (the capital of Canada is still Ottawa), others will require you to provide "1989's answer." For example, think how differently a quiz from that year would handle topics like Princess Diana, the governance of Hong Kong, or computer technology. So, as you answer each question, bear in mind how things have changed in the past 30 years. Don't answer off the top of your head! Don't worry, there's a hint for each question if you get stuck, and afterward, we'll give you a little bit of context about what was different in 1989 and where things stand now. 
Got it? Pour yourself a "Coke II," then, and we'll get started!
Wiki Commons by White House Photographic Office