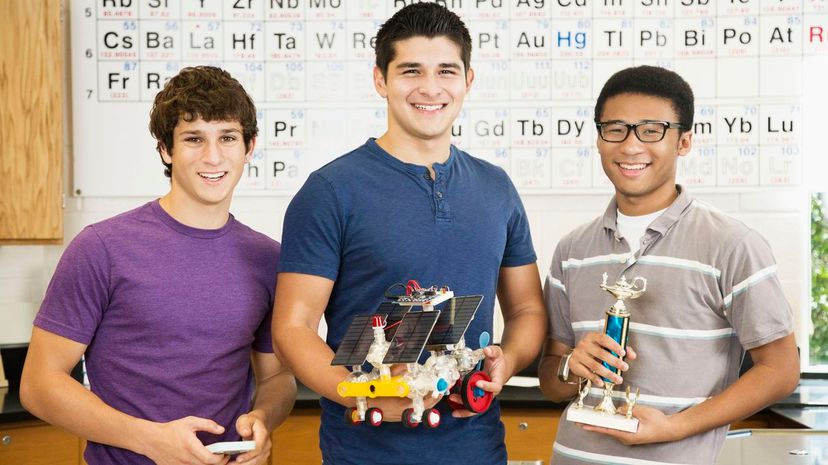 Image: Jon Feingersh Photography Inc/DigitalVision/Getty Images
About This Quiz
Science: Even if a lot of us didn't make it our career, we still have fond memories of those classes from school, where we learned amazing things about the universe, from the tiny atom to the enormous supernova. But how much do you remember from those days? And have you kept up with what's changed? We'll give you an example: The older quiz-taker might think that the taxonomic scale, in biology, starts with "kingdom." However, since that time biologists have added "domain" at the top of the scale, which encompasses "eukaryota," "bacteria" and "archaea." 
Don't worry, though: Much more has stayed the same than has been rewritten. For example, the speed of light hasn't changed (300,000 kilometers per second), and neither has the force that gravity exerts on a falling object (9.8 meters per second, squared). As long as you rack your brain, you should be able to come up with a lot of correct answers to our questions. Our quiz includes subjects like the stars and planets, on the forces of physics, cells and genes, and types of rock. You might find the questions easy to start with, but don't worry, they'll get harder as you go along. 
Whichever your favorite science class was, you're likely to find something to challenge you in this quiz!
Jon Feingersh Photography Inc/DigitalVision/Getty Images