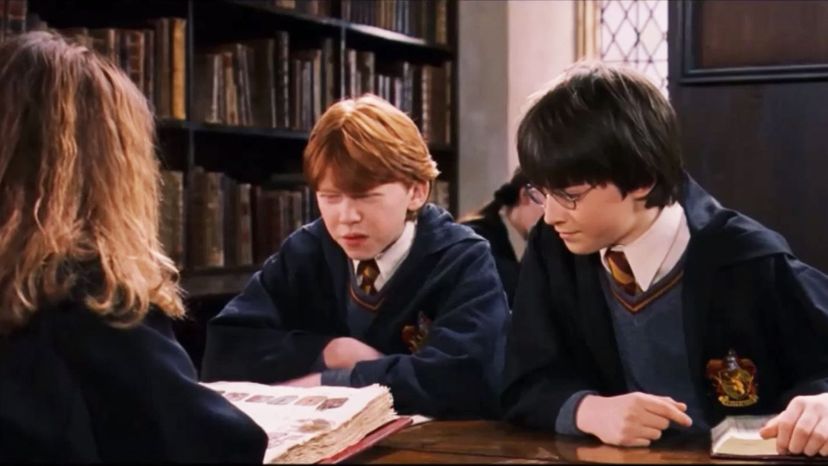 Image: Warner Bros.
About This Quiz
Harry Potter is a series consisting of seven fantasy novels and eight adapted movies about a young boy who discovers that he is a wizard. Together with his friends (Ron Weasley and Hermione Granger), he goes on a quest to take down a dark wizard who wants to take over both the wizarding and the muggle (non-magical people) worlds, the same wizard who killed his parents when he was just a baby. 
As you can imagine with any of the fantasy worlds, there are places and names which can be difficult to pronounce and even harder to spell. When it comes to the wizarding world of Harry Potter, the level of difficulty is increased because there are hundreds of spells, some of which sound like another language. Since they're fantasy novels, you can't always rely on conventional spelling rules to guide you, as the author was free to invent as she saw fit.

Do you think that you have what it takes to pass a Harry Potter spelling test? Whether you think you do, or whether you're just a new visitor to the Potterverse, you should definitely take it. Will you be sailing through it like Hermione did with her O.W.L.s or will you be struggling the whole way through. Let's find out!