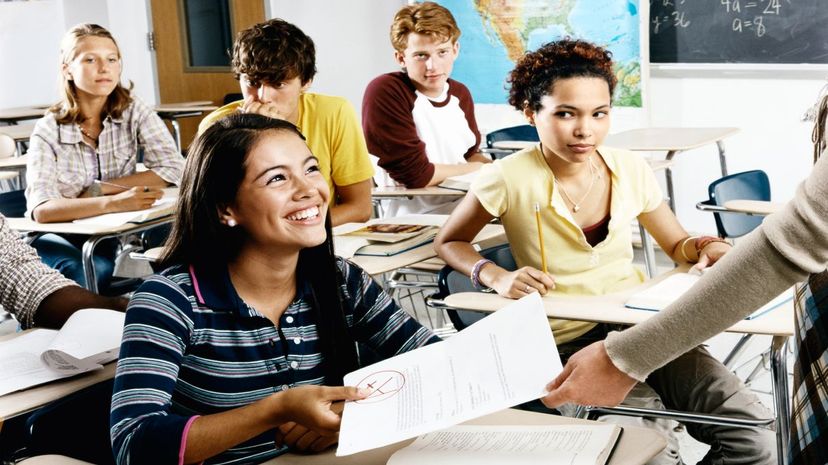 Image: Digital Vision. / DigitalVision / Getty Images
About This Quiz
High school is one of the most important times in everyone's life. Whether you love it or hate it or loved it or hated it, there's no denying the significance it plays in American life. Even if you never went to high school, you've likely seen the movies and heard the stories of all the wild parties, lunchroom gossip, relationship drama and strict teachers. Somewhere in between all of that fun stuff is vocabulary, and high school vocabulary isn't exactly exciting. If you want to pass the SAT test, you need to know what words like dubious and pitiable mean. Everyday high school will test you on the meaning of words like freewheeling and egregious. It can't be described as a ton of fun.
If you thought high school English threw a bunch of big words at you, what about science class? That's where you'll learn the meaning of words like photosynthesis, symbiosis, meiosis and mitosis. History will teach you about amendments and pharaohs. Math is the class to learn about hypotenuses and circumferences and English is the class where you'll forget how to spell everything and fail your vocabulary test.
But if you didn't forget everything, this is the quiz for you. A lot of vocabulary is taught during high school. Let's see what you know.
Digital Vision. / DigitalVision / Getty Images