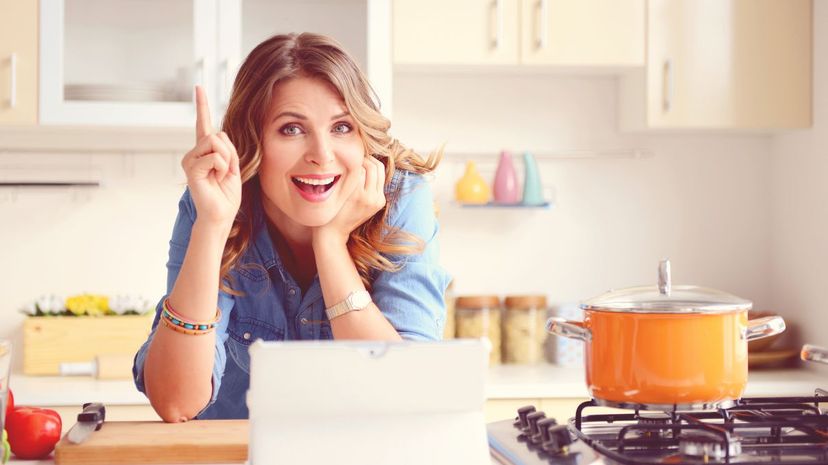 Image: elenaleonova/E+/Getty Images
About This Quiz
How many times have you diagrammed a sentence since graduating high school? None? Hmm. What about figuring out the sum of the measures of the interior angles of a hexagon? Nothing? Yeah, we didn't think so. But, we're guessing you've needed to know how to create a budget, the best way to get that stain out of your favorite shirt, or how long to hard boil an egg a time or two. 
Now, don't get us wrong: We're not knocking the study of English or math or any other core subject taught in high schools all over the country. We're just saying make way for Home Ec, too! Years and years ago, the study of home economics was a given in a high school student's curriculum. Male and female students alike learned how to sew on a button, how to balance a checkbook, and how to bake the perfect cake right alongside verb conjugation, learning the periodic table of elements and diving into the Pythagorean theorem. Today, Home Ec has quietly left many high schools, leaving students' scouring the internet for these lost skills.
And, that's where we come into play! In this quiz, we've uncovered some important Home Ec trivia. How many of these questions can you nail? Will you learn something new? There's only one way to find out!
elenaleonova/E+/Getty Images