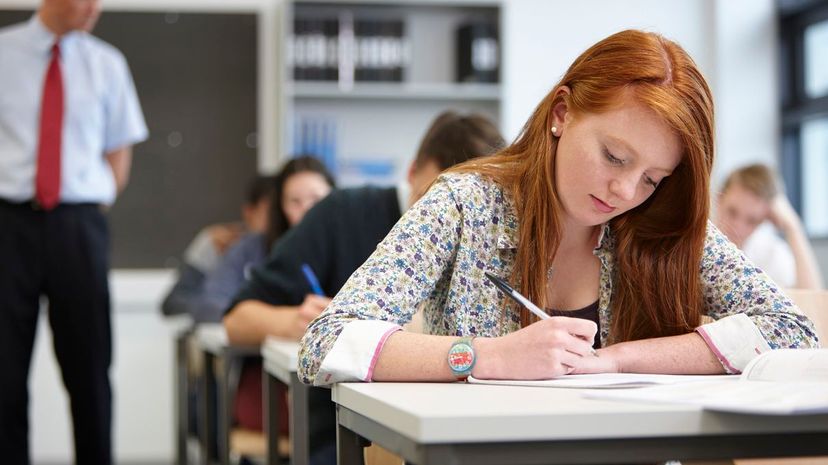 Image: Phil Boorman/ Cultura/ Getty Images
About This Quiz
Ninth grade is a big deal for most Americans. It's the first year of high school and a lot of changes are being made. The first things you need to learn are that recess is gone, and no matter how many seniors tell you there's a pool on the roof, there isn't. The entire school may call you out during the pep rallies, and you probably won't be old enough to drive or be cool or do anything else except adapt to your new surroundings. Once you get your head around all that, you can focus on learning some cool ninth-grade curriculum.
The books get upgraded from "Tuck Everlasting" and "The Bridge to Terabithia" to "1984" and "Oedipus Rex." General science turns into biology. Social studies turns into American history. And general arithmetic turns into algebra and geometry. As long as you paid a bit of attention in middle school, you'll be in the perfect position to continue your higher learning. It's impossible to forget everything over summer break, but some brushing up is probably required. So let's see what you've got.
What do you know about the U.S. presidents? What do you know about the most popular books in the country? Is your vocabulary up to par and do you know the sixth planet from the sun? Put your skills to the test and see if you can pass this ninth-grade learning test.
Phil Boorman/ Cultura/ Getty Images