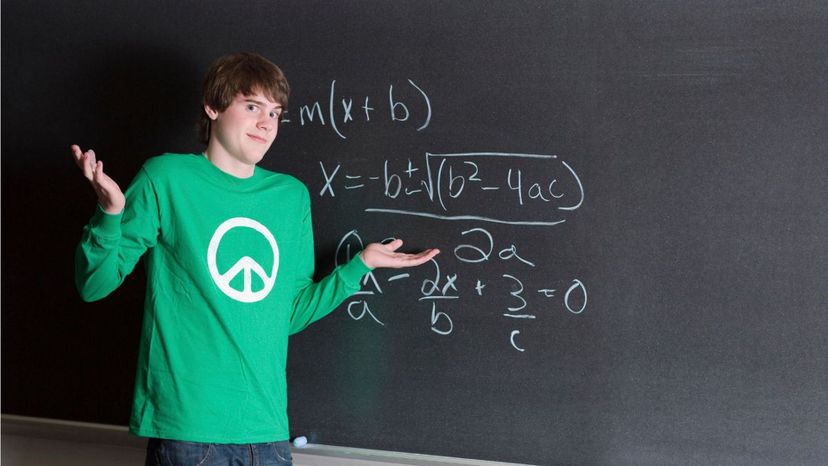 Image: Alberto Guglielmi/ Blend Images/gettyimages
About This Quiz
Math: It's a word to strike fear into the hearts of many. But this much-maligned school subject is actually the mother of all the sciences -- none of them could exist without it -- and it's also very important to everyday life. Let's face it,  America has a double standard when it comes to illiteracy and "innumeracy." No one would be proud of a friend who said, "I hate books; I can barely read, and never do it if I don't have to." Yet we readily give ourselves and other people a pass for not knowing the most basic mathematic concepts, ones that allow us to calculate a 15 percent tip on a restaurant bill or figure out how many gallons of gas we'll need for a road trip. 
Where do you fall on this spectrum? To help you figure it out, we've created a quiz covering concepts from high school math classes, mainly algebra and geometry. You won't need a calculator for this one -- and, honestly, shouldn't use one -- though in places a pencil and paper might be handy. 
Are you ready to stare down the dragon of your school days, and proudly prove your "numeracy"? Sharpen up your No. 2 pencil and get to it!