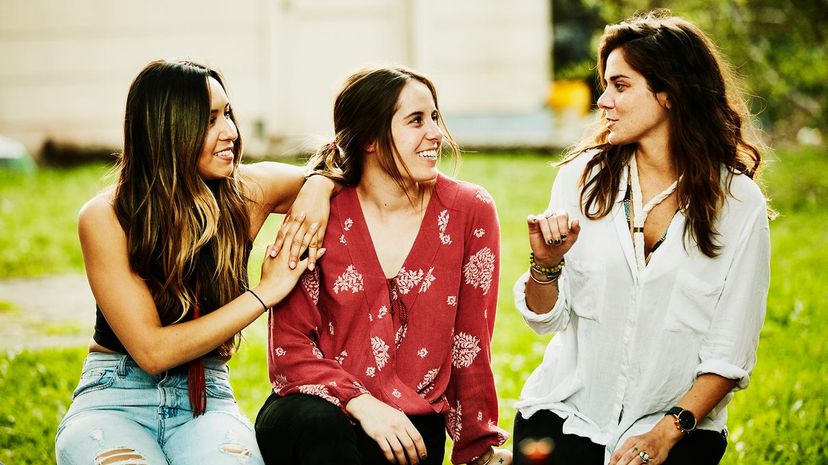 Image: Thomas Barwick / DigitalVision / Getty Images
About This Quiz
Whether you grew up saying that everything was "groovy" or "tubular," you know that youth culture is always finding new and interesting ways to mix things up. When it comes to fashion, film, music, and even language, the up and coming generation is always putting interesting new twists on everything to truly make their mark. Even before the age of social media, this was a common part of being a kid for generations of Americans. 
New slang words are often born in the Black community before being absorbed into the mainstream, and African-American Vernacular English is often appropriated as it enters the mainstream. Do you know which words were common in communities that aren't your own before social media brought them to you? 
These days, social media helps to circulate new ideas in a flash, so before you know it everyone is saying things like "Let's get this bread" and "RIP" all the time. But what do these things mean in the context of millennial slang? What do the people who are saying them actually mean? If you know the tea on Millennial slang then you might just kill this quiz! 
Are you with the times and do you know what the kids are really talking about? Can you pick out the common actually used millennial slang from all of the words its claimed they use for clicks, that no one has ever actually said?  Put yourself to the test and see how much Millennial slang you really know with this quiz!  
Thomas Barwick / DigitalVision / Getty Images