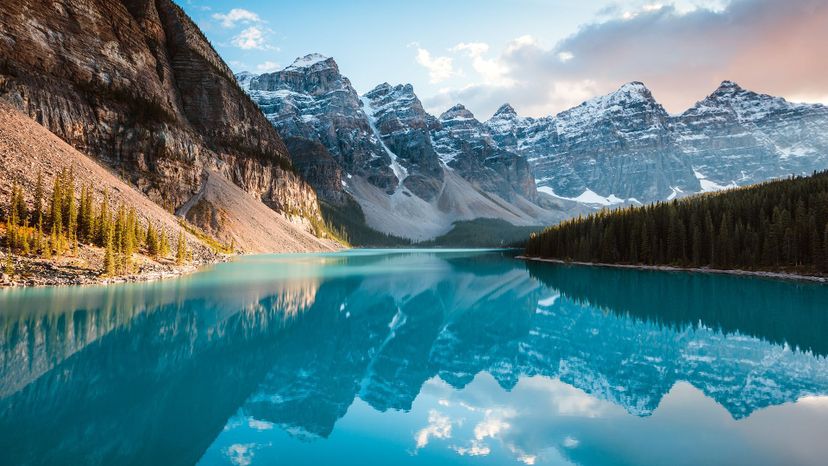 Image: Matteo Colombo / DigitalVision / Getty Images
About This Quiz
Do you know which countries make up North America? Can you name the continent's most iconic mountain ranges, rivers and canyons? Know what landmark serves as a natural border between the U.S. and Mexico? If you consider yourself a geography expert, take our quiz to test your knowledge of the countries and landmarks of North America!
A 2002 National Geographic study revealed that around 11 percent of young people couldn't find the U.S. on a world map. While that's not great news, it does mean that around 9 out of 10 Americans are able to locate their homeland. Yet even those who can find their native country on a map can forget that the U.S. is just one small part of the North American continent. In fact, the continent is made up of more than 20 countries, and extends all the way from Panama to the Arctic Circle. 
Beyond its borders and people, North America is home to geographic wonders found nowhere else on Earth. From wondrous waterfalls to mighty mountains, roaring rivers and canyons that cut through the landscape, the continent is rich in incredible sites and locales. 
Think you can ace this quiz on the geography of North America? Take our quiz to find out!
Matteo Colombo / DigitalVision / Getty Images