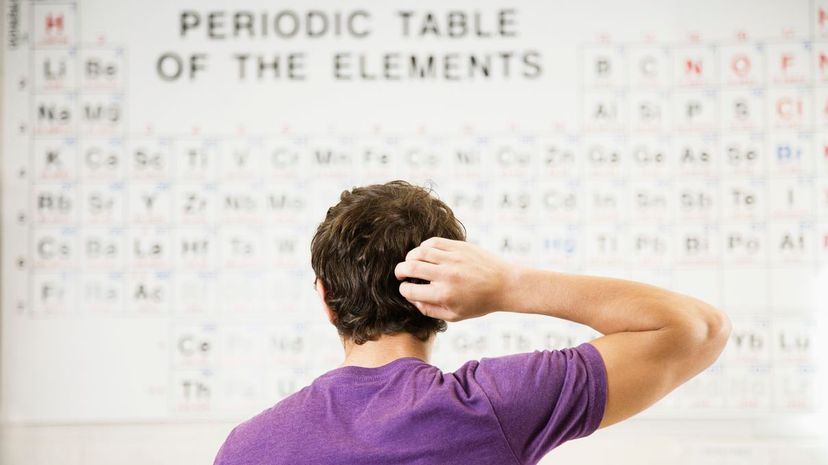 Image: Jon Feingersh Photography Inc/ DigitalVision/ Getty Images
About This Quiz
There are two types of people in the world — those who could talk about the periodic table all day, and those who hear the words and run! During this quiz, we're going to assume that you're the type of person who could talk science until your friends fall over from boredom. We're also going to put your brainy nature to the test and see how well you remember what you learned in chemistry class. 
Created by Russian scientist Dmitri Mendeleev in 1869, the periodic table was originally based on the game of solitaire. As it was created, index cards with each element's information were arranged into suits — and the rest is history! While new elements have been found since its creation, Mendeleev knew enough to leave room for most of them. But how much do you remember about the periodic table? 
Whether you passed the class with flying colors or this quiz will serve as your formal credit, we're curious to find out if you can get through all of our trivia questions without flaring up like magnesium when exposed to the air. Will you get as many of them right as you think you will, or will you need to take a remedial course? The elements await! Let's go find out!