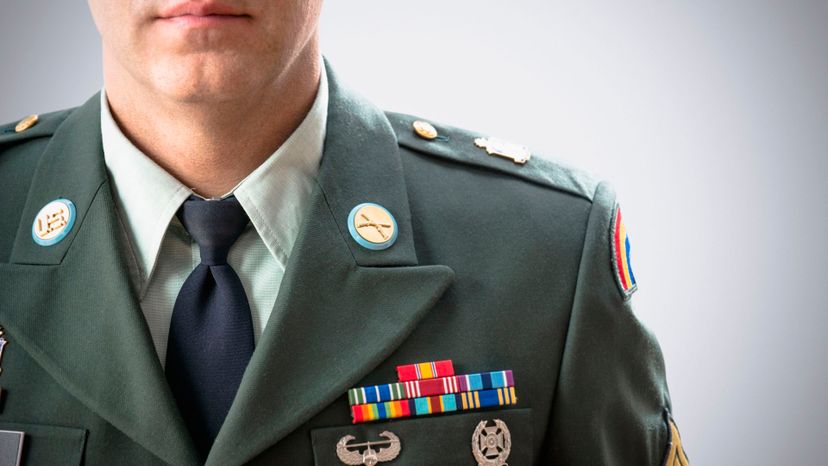 Image: Jose Luis Pelaez Inc / DigitalVision / Getty Images
About This Quiz
Everyone knows the military is big on rules and standards. It's an important part of making soldiers feel like they're a part of something bigger than themselves. They need to adhere to the same rules as everyone else, to see the discipline in action and understand everyone is subject to the same code of conduct. 
In order to achieve a universal standard that every soldier can learn and understand, the Army has a ton of rules.  Those rules cover everything, including acceptable behavior while on duty, training, rules of engagement and of course how to wear your uniform. Your appearance reflects your position as a soldier, and as such must be professional no matter the circumstance. There's a lot to learn, but that's par for the course for being a soldier.
Army regulations will cover everything from how to press your uniform to how to wear your medals and even how to trim your fingernails. Nothing is left up to chance. When in doubt, consult the regulations or ask a commanding officer. There is nothing that doesn't have an answer. If you think you have a good handle on how Army uniform standards, there's one surefire way to prove it. Polish those boots and take this quiz, prove you know your stuff. 
Jose Luis Pelaez Inc / DigitalVision / Getty Images