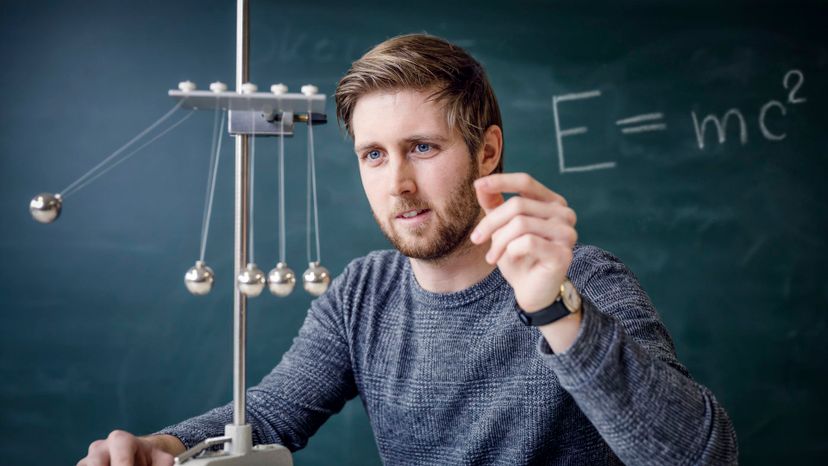 Image: Martin Steinthaler/Moment/Getty Images
About This Quiz
The thighbone is connected to the what bone? Can you tell the difference between a cell and an organelle? What's your take on continental drift theory? You'll get plenty of chances to address these and other sciencey stuff with this science quiz. Biology, astronomy, geometry, chemistry and physics are all covered in this super fun survey of how the natural world works.
Basic brain anatomy deals with three main areas. Are the names of these zones stored somewhere inside your cranial dome? If not, don't worry. You'll secure those facts and more in just a few scrolls. But before you give this exam your best shot, enjoy a few pointers for review. Certain creatures covered here are single-celled organisms, dinosaurs, insects and humans. Yes...humans are creatures too, according to science. And as far as chemistry is concerned, arm yourself with an intermediate understanding of the elements, their natural purposes and behaviors in relation to other elements or compounds. Physics facts make an appearance on this test. Nail the basics on speed, constants and intervals and you'll go a long way.
Now go strong and score big!
Martin Steinthaler/Moment/Getty Images