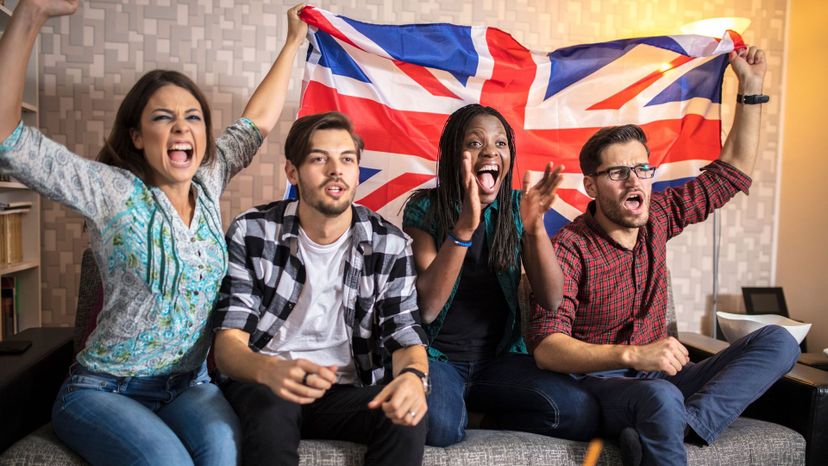 Image: Viktorcvetkovic / E+ / Getty Images
About This Quiz
American English and British English have a lot in common. There are also many words that they do not share. An American puts their groceries in the trunk of a car, while the British call the rear compartment the boot. Americans go on vacation, while the British prefer to go on holiday. At a fair, Americans eat cotton candy, but the British call it candy floss. 
Those are common words, but they are not slang per se because they are used as the proper terms for those items. Slang is informal. An example of slang would be a British person describing someone they are attracted to as "fit."
Some British slang comes from cockney rhyming slang, such as "butcher's hook," which means "take a look" and can be abbreviated to "butcher's." However, "Bob's your uncle," which currently means "there you have it" is not a case of rhyming slang. It may come from the time Robert 'Bob" Cecil unpopularity appointed his nephew as Chief Secretary of Ireland.
Are you a native British English speaker? Or are you an Anglophile with an affinity for British English? Do you think you're an expert on British slang? How many of the following words do you recognize? Take this quiz to find out how much you know about British slang! We promise you won't find it naff or rubbish! Maybe you'll even think it's brill!