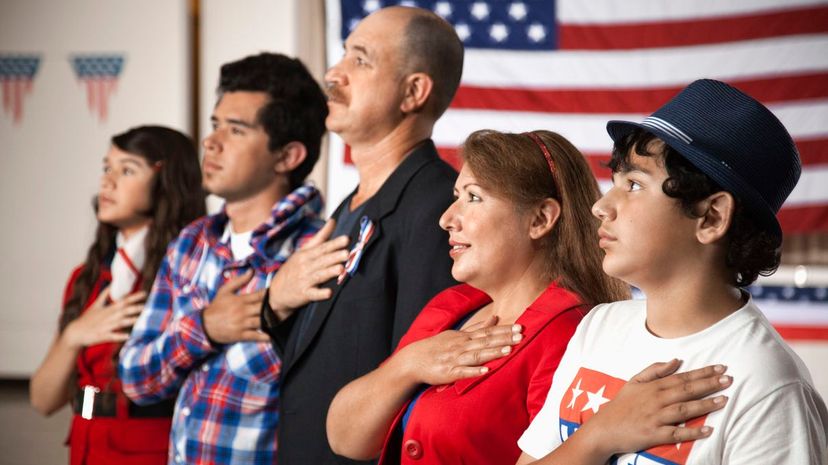 Image: Hill Street Studios/DigitalVision/Getty Images
About This Quiz
Every few years, it comes around again: The embarrassing news that some academics administered a citizenship test to a group of native-born Americans and the majority failed. To underscore the problem, whoever is reporting this news usually points out that these are people who've been voting since they were 18, thanks to no special knowledge, but just a birthright. Shouldn't all Americans know the things that immigrants have to know in order to become citizens?
Well, we can't disagree. That's why we've created this mock U.S. citizenship test. It's longer than the one given to aspiring Americans by the government. Actual applicants are asked 10 questions and must answer six correctly to pass. We should note here that the civics test isn't the entire process; there's also an interview, a conversational-speech test and a reading test. But when most people refer to the U.S. citizenship test, they mean the civics test. So that's what we're going to quiz you on -- the branches of government, the Constitution, the founding fathers and important aspects of American history. 
Ready? Hopefully, you'll come away from this quiz satisfied that you know a lot about our young, great nation. And if not, maybe you'll be inspired to go back to the books and learn some more!
Hill Street Studios/DigitalVision/Getty Images