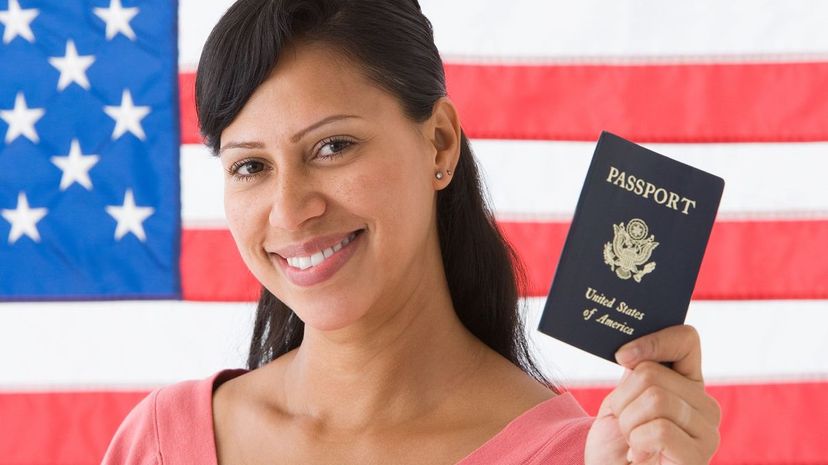 Image: Image Source / Image Source / Getty Images
About This Quiz
The USA is, without a doubt, one of the biggest world powers on the planet. It's are also among the most prosperous and wealthy countries in the world. The quality of life is high and there is something for everyone. All of this, plus the opportunity of the living the American Dream, means that a lot of people want to come to the red, white and blue to become citizens. While the USA indeed has their fair share of problems and is far from perfect, that doesn't stop over a million people from immigrating to the country every year. 
Unfortunately for those looking to immigrate, the process is not easy, and the path to citizenship isn't always equally enforced. It can be timely, stressful and not just anyone can become a citizen. Simply living in a country doesn't make you a citizen. Becoming a citizen involves a lot of different things, including abiding by the laws, filing a boatload of paperwork and taking a citizenship (or civics) test. This test can challenge your knowledge on many things including laws, rules, US history, government and more. Passing this test can take a lot of hard work, dedication and hours of studying and learning about the USA to ensure you can answer the questions asked of you. 
So whether you are studying up to immigrate to the country, or are just wanting to brush up your skills or test yourself on what it takes to become an American citizen if you're foreign-born, read on and take our challenging US immigration quiz.