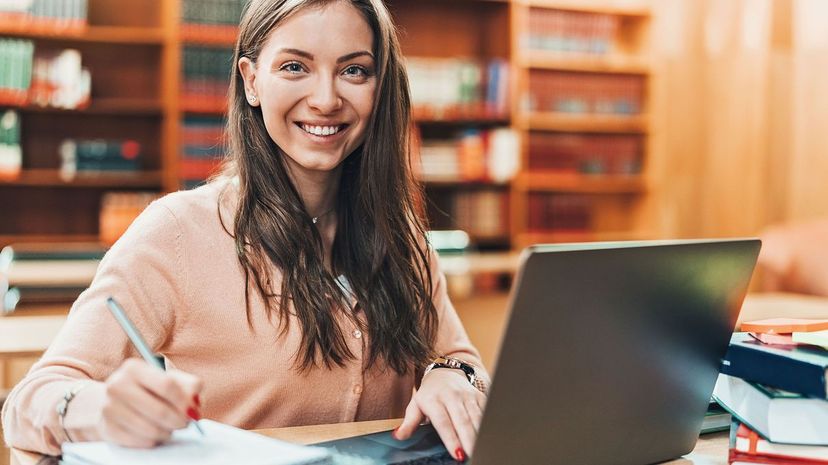 Image: pixelfit/E+/Getty Images
About This Quiz
We've compiled a series of seven-letter words for you to seriously E-X-A-M-I-N-E.  This vocabulary quiz may seem like a simple feat, but don't let the B-R-E-V-I-T-Y of the chosen words fool you. These words are used regularly, but many folks confuse their meanings. Do you have what it takes to score more with each question? Take this quiz and see!
As with any word test, deconstructing root words from prefixes and suffixes will help tremendously. The prefix "ex-" usually means "not," "out" or "through." "Re-" typically repeats the root word. For example, "repeat" means to "say something again." "Re-" literally means "back" and "peat" is taken from the Latin, "petere," which means "seek." Technically, the person receiving a repeated expression is ultimately "seeking" to hear it said "back." 
Did you enjoy that word deconstruction warm-up? We hope so because the words in this quiz will require lots of enthusiasm, B-E-C-A-U-S-E this seven-letter vocabulary can get difficult. To reward you for your mental effort, we've paired answers with explanations designed to help you retain this knowledge. We've selected examples straight from a few master wordsmiths of our time. You'll see how analysts, critics and novelists articulate the events of past, present and future using seven-lettered selections. It's all really fascinating stuff!
Take your time to build up a brilliant seven-letter word vocabulary with our word drill. Share with your friends so that you can start verbalizing these terms immediately!