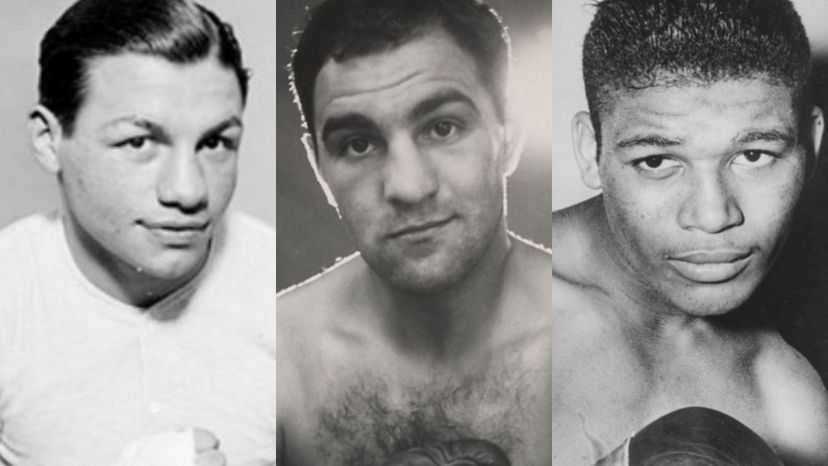 Image: WikiCommons, WikiCommons via Mohamed Said Momo, WikiCommons
About This Quiz
Boxing, whether it be amateur or professional, is a type of combat sport in which two people, usually wearing some type of gloves, throw punches as well as defending themselves from them for a set period of time following a strict set of rules - the Queensberry Code of Rules.
The sport of boxing dates back to 1500 BC where many cultures took part in some variation of the sport either as a right of passage, punishment or for the enjoyment of the masses. 
Contestants are usually matched in weight and skill set to determine who is the champion, and while many have fought, not all of them will be remembered as one of the greats. When you think about the best boxers of all time, some of the names which come to mind are George Foreman, Oscar de la Hoya, Joe Louis, Muhammad Ali, Mike Tyson and Joe Frazier. 
How well do you know the world's greatest boxers? Well if you think that you are an expert and you would like to test out your knowledge, then you've definitely stumbled upon the right quiz. Take it to see if you can tell who these boxers are from a black and white image!
WikiCommons, WikiCommons via Mohamed Said Momo, WikiCommons