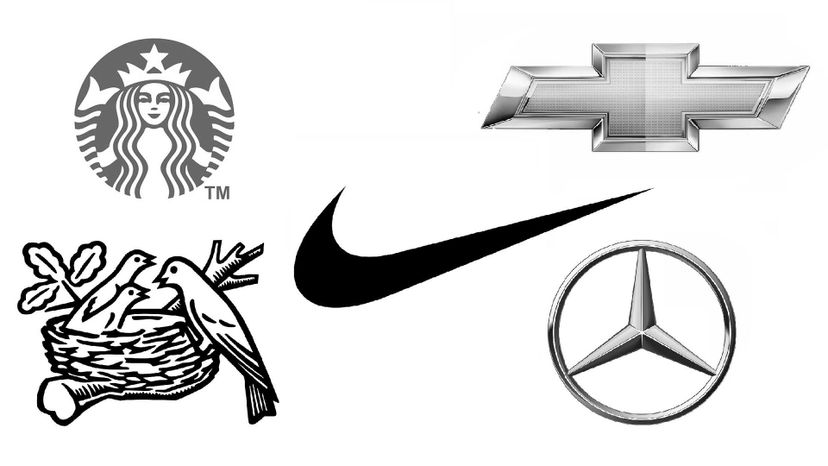 Image: Starbucks, Nike, Mercedes-Benz, Nestle, Chevrolet
About This Quiz
Attention shoppers! Are you ready to put your shopping skills to the test? Because we want to know - can you recognize these famous logos from a black and white photo? It's time to see just how well you know the world's most popular brands! 
From Wal-Mart to Amazon, and Chevrolet to Samsung, the success of a brand relies heavily on its logo. Imagine you're walking down the street in Shanghai where everything is foreign to you. Then, all of a sudden, up ahead in the distance, you see two golden arches stretching across a red sign! You know McDonald's is doing something right! Right? Well, we challenge you to correctly name all of the logos in this quiz! And it won't always be that easy. 

You see, the golden arches have remained the same for more than 70 years. But some brands, like Coca-Cola and Lay's, have altered their logos throughout the years. And how about the famous Starbucks mermaid? At first, she was just part of the logo, while today she practically IS the logo! So it's time to see if you can recognize her as well as other updated logos in black and white! 
Whether you prefer to shop online or at the mall, if you love shopping, you're sure to ace this quiz. Good luck!
Starbucks, Nike, Mercedes-Benz, Nestle, Chevrolet