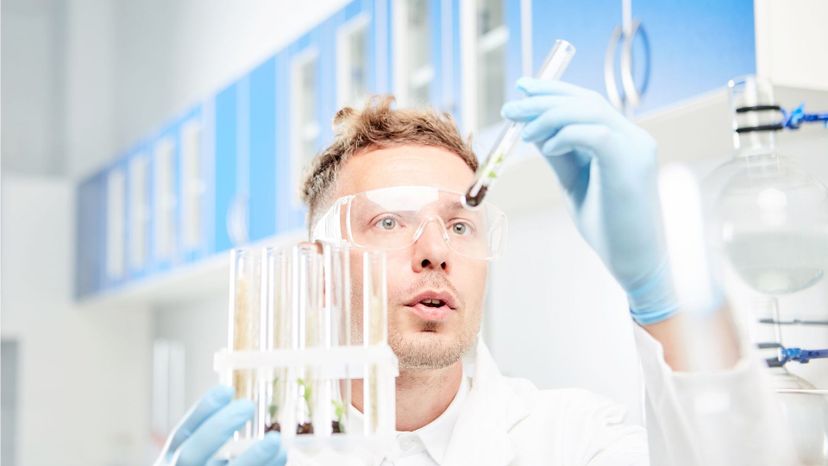 Image: Andriy Onufriyenko/ Moment/gettyimages
About This Quiz
Chemistry in college might have meant a few things to you. Maybe it was the class you took, or maybe it was something you shared with someone else. This quiz is all about the elements, compounds and equations that make up the science of chemistry. Fasten your seatbelts and get ready to go back in time to college!
Do you know the names of the elements on the periodic table? What about their atomic numbers? Do you know all about the noble gases and antimatter? If that's too easy, then tell us what an isotope is! Crack open a dictionary and study up on your chemistry terms, you'll need to know them to ace this quiz!
Have you ever heard of the Mpemba effect? Then tell us all about it! Maybe you're more familiar with the Bohr model and what it is used for? Or are you more knowledgeable on chemical reactions and how they work? Grab those beakers and start experimenting with this quiz!
Calling all chemists – get ready to prove all of that knowledge you gained back in college and make your chemistry teacher proud.  Put your science skills to good use by taking this quiz – and don't cause a chemical reaction!