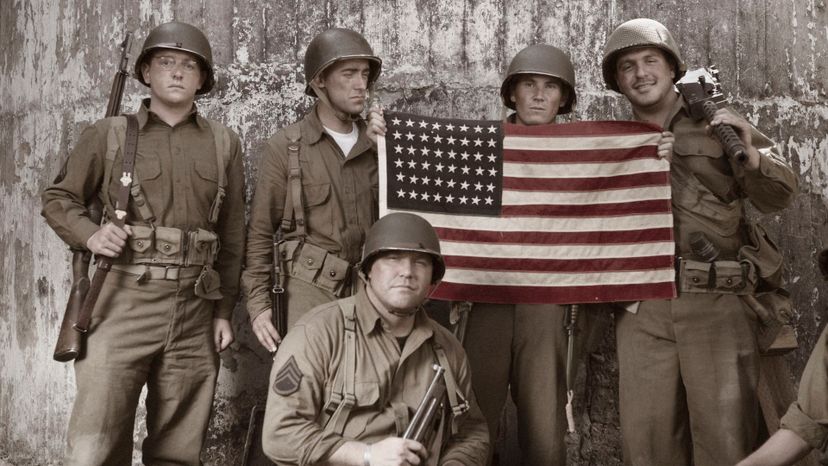 Image: inhauscreative/E+/Getty Images
About This Quiz
War is hell.

That is for sure!

And World War II was simply mindblowing when you look at the numbers. Estimates put the number of dead at the end of the war at between 50 and 70 million.

And many of these were women and children. It's so sad when the innocent die as a result of world leaders flexing their muscles.

After the punitive measures of the Treaty of Versailles after World War I, it's obvious that someone like Hitler would rise up and stir up the German nation. Hitler's rebuilding of the Germany army, navy and air force was left unchecked. The League of Nations did nothing. Harold MacMillan declared after visiting Hitler that there would still be "peace in our time".

A few years later, and Britain and Germany were at war.

Pearl Harbor and the Japanese attack on it brought the United States into the war in 1941.

And from there on, it was a case of someone needing to win. The Allies consisting of the USSR, Britain and the Commonwealth and the United States against the Axis, mainly consisting of German, Japan and Italy.

And we all know how it turned out. But at what cost!

This is the ultimate in World War II quizzes covering a wide range of subjects from that conflict.

If you know World War II, you should be OK! Let's see how you fare!

Good luck!


inhauscreative/E+/Getty Images