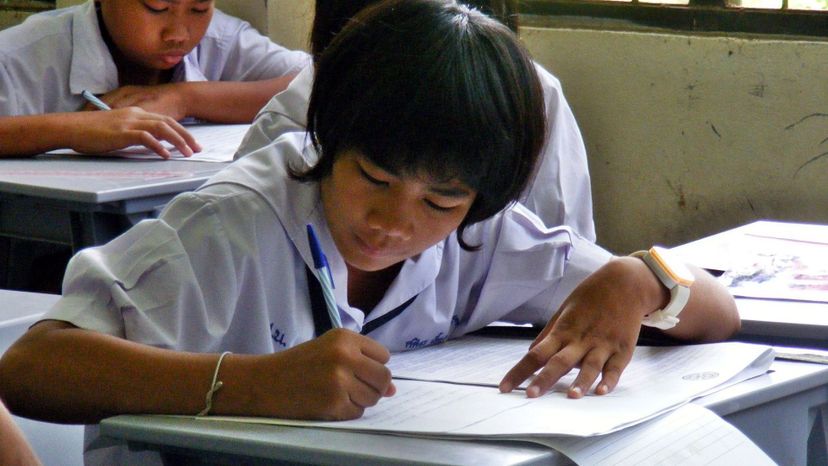 Image: Wiki Commons
About This Quiz
Word problems date back to ancient times. They prevailed into the dark ages, throughout the voyages of our ancestors, and into the modern elementary school classroom where they now work daily to torment and frustrate innocent kids.
Usually built into lesson plans in order to switch things up just as students begin to grasp traditional math problems, word problems can be based on pretty much any mathematical function. They can be used to disguise simple addition and subtraction problems, or more complex equations that deal with fractions and probabilities. Whatever the goal, word problems are usually set up to challenge students into approaching traditional number problems from a different angle.
A true wolf in sheep's clothing, word problems usually look fairly friendly at first glance. Some teachers argue that word problems are important for helping students to recognize the real-world application of the stuff they learn in math class. Other teachers might admit that word problems are a form of cruel and unusual punishment …
Want the chance to prove to your 9-year-old self just how smart you've grown up to be, despite all those math-induced tears? Think you have what it takes to breeze through these classic word problems straight from elementary school?
Take this quiz and see if you have what it takes to pass elementary school math class again!