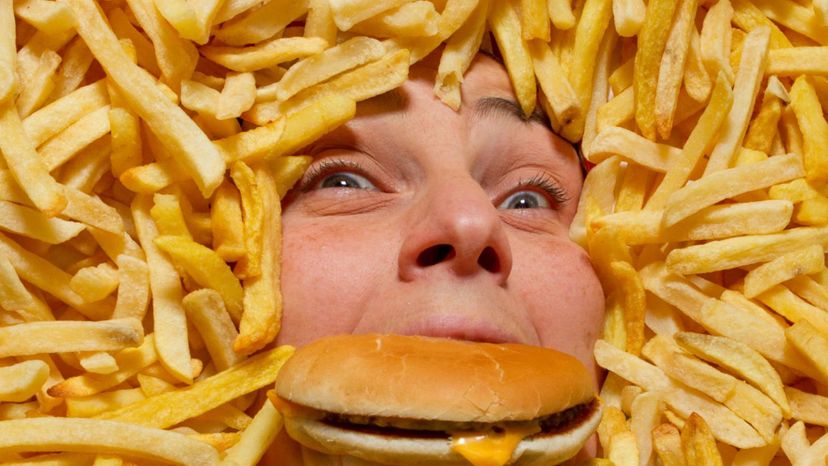 Image: fontina/Moment/GettyImages
About This Quiz
The world of fast food is a strange one. People make fun of it regularly while others shun the idea of eating such unhealthy stuff, and yet it's a multi-billion dollar industry. The fact is, fast food is a guilty pleasure for many of us. And you know what? That's OK. Everything in moderation, right? Except for maybe those fast food items that seem like terrible mistakes of culinary madness.
Every so often, a restaurant chain comes up with an idea that's just mind-boggling in its weirdness. Or maybe they just create a local item that defies expectations by including ingredients you never even imagined before. Whatever the case, there are just so many fast food menu items out that there you've probably never even imagined and twice as many you'd only eat on a dare. But would you recognize them when you saw them?
If you think your fast food knowledge is up to the task, unwrap this quiz and dive right in. Weave your way through the Nutella Burgers and Pickle-Os and McSpaghetti plates to get to the heart of what was legitimately served to an unsuspecting yet voraciously hungry public, and what maybe never existed at all. At least not yet.
fontina/Moment/GettyImages