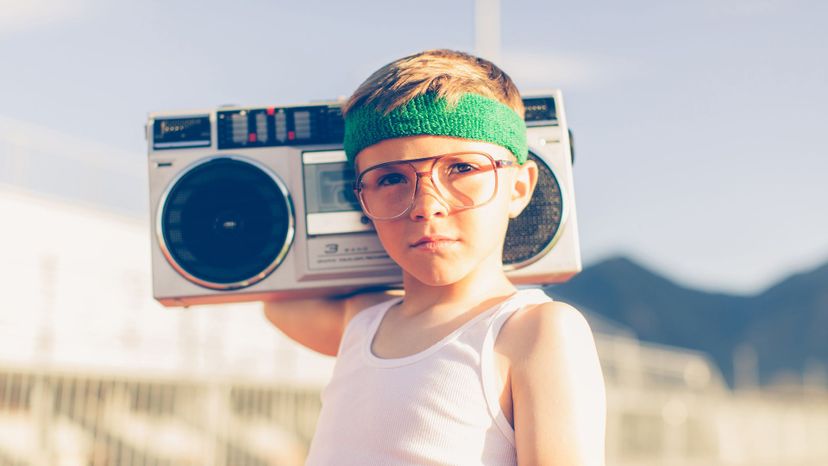 Image: RichVintage / E+ / Getty Images
About This Quiz
Music went to the next level in the '80s. MTV created a whole new generation of music heads. Who doesn't remember The Police and Bon Jovi? Remember the hair bands like Whitesnake or New Wave bands like A Flock of Seagulls? Classic rock bands like The Rolling Stones and Aerosmith were leaving their mark in the '80s, too. 
The songs from this time come up in our lives every day. We hear them in commercials and movies. When we're out, we hear them at weddings, restaurants and cafes. How many people have "Livin' on a Prayer" as their go-to karaoke song? Catchy songs like Wham's "Wake Me Up Before You Go-Go" and Dexy's Midnight Runner's "Come on Eileen" are etched on our brains. Most of us have a memory attached to at least one of these songs.
But have you ever paid attention to the grammar in some of these musical gems? You can snap your fingers to it, but your English teacher would cringe at some of the fun with words in lyrics. Missing letters, extra letters, wrong words and plain made-up words abound in these songs. Take our quiz and see if you can spot the grammar mistakes! Have fun!
RichVintage / E+ / Getty Images