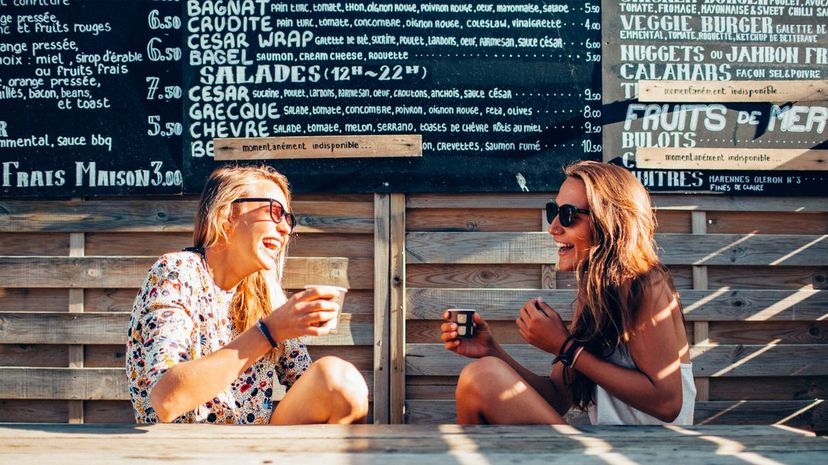 Image: Counter / Photodisc / Getty Images
About This Quiz
For a language as beautiful as French, it sure can be tricky! With all the extra vowels (looking at you, oiseaux), difficult pronunciation and multiple registers of formality when conjugating a word (tu or vous?), there can be a lot to unpack for a non-native speaker. But never fear! Like with any language, a core understanding of phrases and definitions is key to a strong base and often more than enough for communicating and understanding. So if testing that core knowledge is what you're after, you've come to the right place! 
French is a language that has over 275 million speakers worldwide, and the number of people who speak French is growing every year! French is also the official language in 29 countries, so if you want another language you can use when you're traveling, French is definitely a pretty good choice. From France to Canada, all the way to Madagascar, you'll be able to communicate with people from all walks of life with the language. But before you can do that, you'll need to dust off the ol' thinking cap and see how much of those French lessons stuck with you!
Maybe you can't wait to discuss all the cultural differences and globalization of our fast-growing world, or perhaps you'd love to discuss Louis Vuitton's newest line of luxury handbags. Whatever you may want to share or experience in French, you won't be able to get very far without being able to say hello (did you say bonjour? I hope so!). Think you know how to say those everyday phrases French phrases without any faux pas? Well, jump right in and see for yourself, c'est parti!
Counter / Photodisc / Getty Images