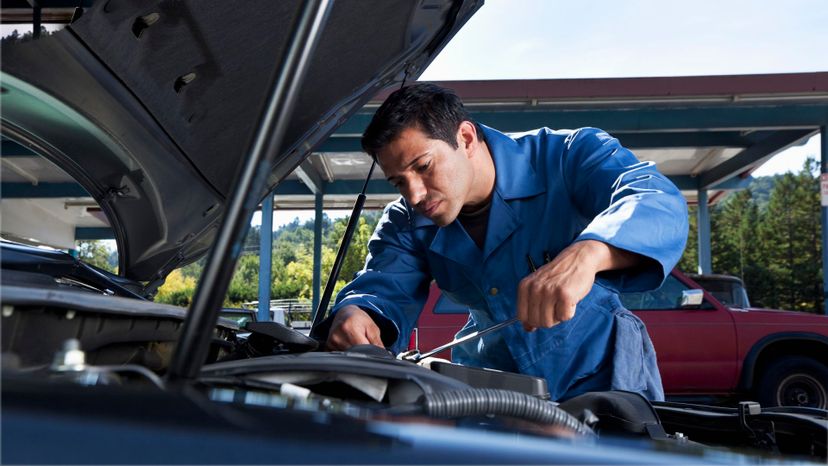 Image: Tanya Constantine/Blend Images/Getty Images
About This Quiz
We love our cars, don't we?
There is nothing better than getting in your car over the weekend and taking a cruise! Along coastlines, or through a mountain pass. Just taking it all in as our vehicles do all the work.
But then... a clunk, whizz, and vrrrrr come from the engine... what could be wrong? Can I fix it? And more importantly, how much will it cost? It stands to reason. Cars are made up of many, many thousands of parts all working in perfect harmony to get us from A to B. And when things go wrong, we get worried!
Luckily, we are far better off now than in the past. Cars are just infinitely more reliable now than they were 60 years ago. They also have so many more onboard systems that help detect problems even before they can become something more serious.
That said, do you think you have what it takes to troubleshoot a range of common car problems? In this quiz, we will give you a scenario or question and test your knowledge of what the likely cause of the problem is.
Sounds easy, doesn't it? Let's hope you know you catalytic converters from your oil pumps!
Good luck!
Tanya Constantine/Blend Images/Getty Images