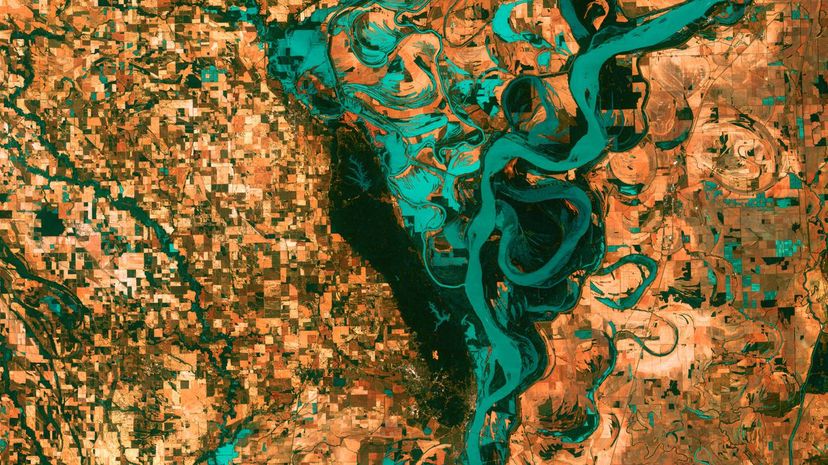 Image: Unsplash by USGS
About This Quiz
Ol' Man River. The Big Muddy. Old Blue. The Gathering of Waters. Whatever you call it, the Mississippi River is one impressive body of water. Stretching 2,340 miles from Lake Itasca in Minnesota to its mouth in southern Louisiana, the river's expansiveness makes it the third-largest watershed in the world, behind only the Amazon and Congo Rivers.
It has been the subject of song (we've already alluded to "Ol' Man River"), literature (Mark Twain was a big fan) and stage (Broadway musical "Show Boat"). For most of us, it serves as a pinpoint on a map, marking boundaries of states and locations of state capitals and serving as a vital source of drinking water for nearly 20 million Americans.
In this quiz, however, the Mississippi River is the dividing line of U.S. geography. Sure, you probably know whether Los Angeles and New York are east or west of this waterway, the second-longest in North America. But what about St. Louis? Nashville? New Orleans? (OK, that last one is a trick question, since "The Big Easy" is situated right on the Mississippi.)
We won't ask you to spell it (M, I, crooked letter, crooked letter, I, crooked letter, crooked letter, I, humpback, humpback, I, in case you were wondering), but we will ask you to use it to determine where these U.S. cities lie in relation to it. Are we headed east or going west? You tell us!