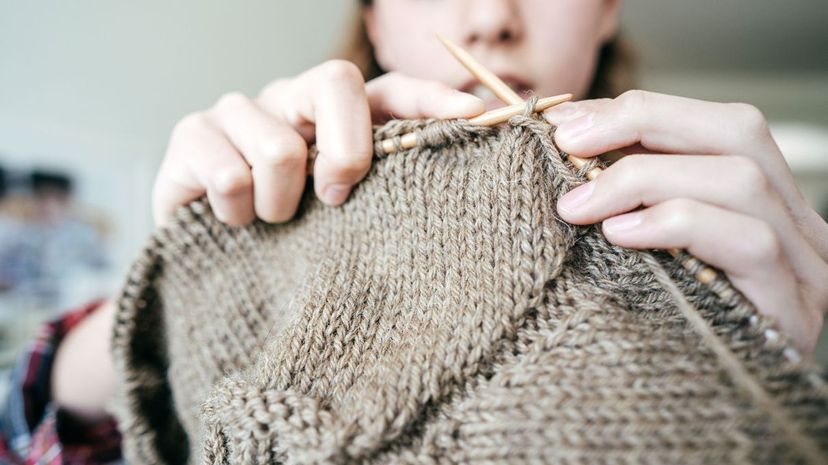 Image: kate_sept2004/E+/Getty Images
About This Quiz
Unless you've been living under a rock, you're well aware that knitting and crocheting are just as popular now as they were in your great-grandmother's day. No matter which art form you prefer, the fact that you're here proves that you know how to spin yarn into a clever homemade gift. But do you know as many of these techniques as you think you do? 
In case inspiration strikes during this quiz, grab a skein or two while you answer our questions. We'll present you with a technique, and then we'll ask you to place it in the knitting or the crochet category. After 35 questions, you will be able to impress your crafty circle of friends with your knowledge of both textile forms. 
Do you know your basketweave stitch from your popcorn stitch? How about your dpns from your ehdc? This quiz is designed to put your creative knowledge to the ultimate test. Will you get as many of these techniques right as you think you will? Or will you need to spend a little more time at YouTube University? 
Knitting or crocheting? Which one will it be? Let's find out how well you know knitting and crocheting techniques!
kate_sept2004/E+/Getty Images