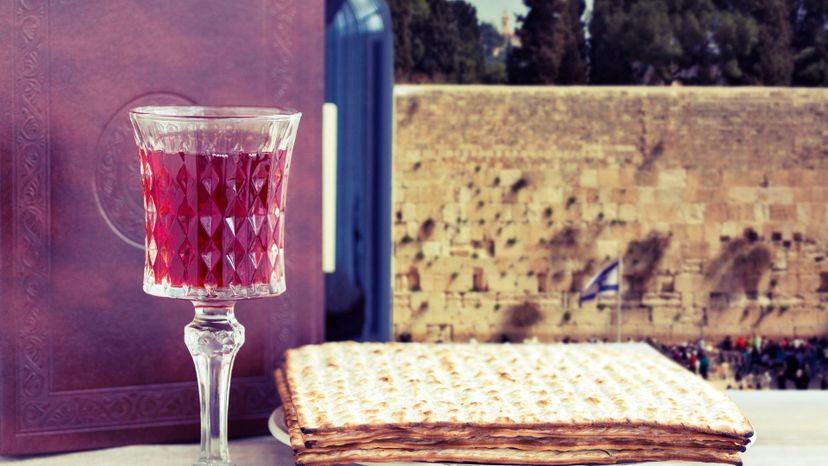 Image: Vlad Fishman/ Moment/gettyimages
About This Quiz
Everyone knows that bacon is off limits if you are Kosher, but many people don't quite realize how complicated keeping Kosher can be. 
Animals and even fruits and vegetables must fit a specific set of rules, and every product needs to be certified Kosher. Dairy and meat cannot be eaten at the same time or within the same meal. Many traditional Jews have two different sets of plates and utensils, one for dairy meals and one for meat meals. Very strict practitioners may even have two separate kitchens. 
It's important to note that the interpretation of Kosher law varies by person. Some will eat a product based on the ingredient list and others will only eat a product if the package has a symbol marking it Kosher. Kosher labeling is more extensive than a single symbol. Letter's "K" and "U" indicate that the product is Kosher, while a "D" means that the product is dairy or contains dairy as an ingredient. The letter "P" only pertains to Kosher for Passover food items which are a whole other topic! To make matters more complicated, things are always changing. What wasn't Kosher a year ago may be Kosher today and vice versa.  
Do you think you know your Kosher Laws? Prove it by taking this quiz! Identify whether these 40 foods are Kosher or not!

Vlad Fishman/ Moment/gettyimages