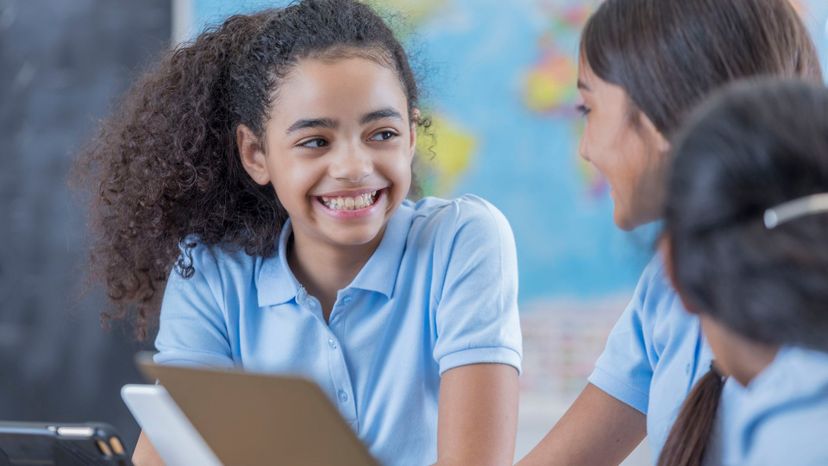 Image: Steve Debenport/E+/Getty Images
About This Quiz
Young brains are flexible and quick to adapt. And when it comes to good imaginations, they have it down pat. So they know how to imagine a math problem and complete it in their heads. How about you? Can you put down the pencil and calculator and do these math problems using brain power?
Do you recall all the tricks to help you choose the correct answer? You know, like rounding up or down numbers to help you get a general sense of the probable answer. With that in mind, you look at the options and narrow down the choices by trying just a single one (or two if needed) of the answers to select the correct one. Then there's the trick of reducing the fractions to their lowest multiple to make them easier to work with, within an equation.

But this is all kid's stuff, right? You know your multiplication tables, division, addition, subtraction, fraction, decimals and can stand tall against the dreaded story problems. No problem. But if you stumble a bit, don't feel bad; these kids spend a lot of their day on this, and you're only spending five minutes. So take the quiz and see how you do. We promise not to tell any fifth graders your score.
Steve Debenport/E+/Getty Images