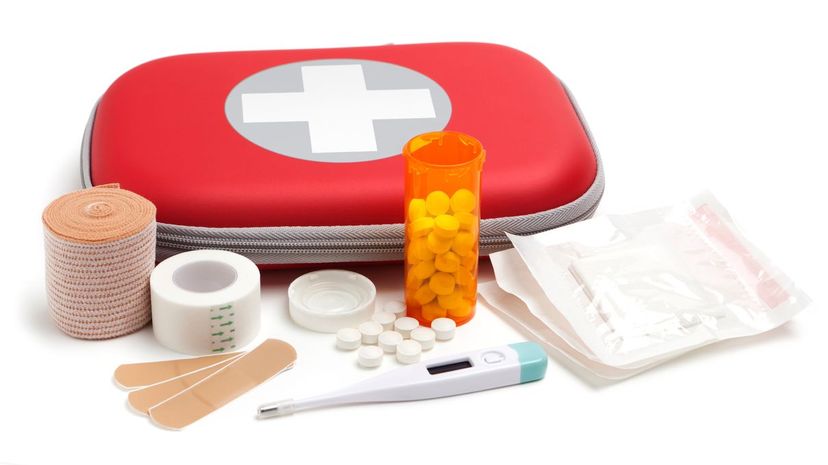 Image: Creativeye99 / E+ / Getty Images
About This Quiz
A hike in the woods, a picnic in the park, a dinner party with friends — all of these peaceful activities can turn into an emergency in the blink of an eye. Someone can sprain an ankle, get stung by a yellowjacket, or slice their hand open while cutting an avocado. If any of these minor emergencies come to your picnic, will you know what to do? 
First aid training is all about being prepared for the unexpected. While there is no replacement for proper, in-person first aid training through a professional medical organization, people can educate themselves through valid first aid preparation sites. Be sure to check where a site draws its information from, and look for reputable sources, like the Red Cross. As you'll find, it's always better to find out what the current medical practices are for treating emergencies, because many common beliefs passed down over the generations have been proven to be more harmful than helpful. 
Should you pee on a jellyfish sting, place a tourniquet over a bleeding wound, or hold a steak to a black eye? If you're not sure, you may need a refresher on which first aid practices are myths and which will effectively save a life ... or at least save the picnic. Take this quiz to see if you're ready for the next emergency life may throw your way!