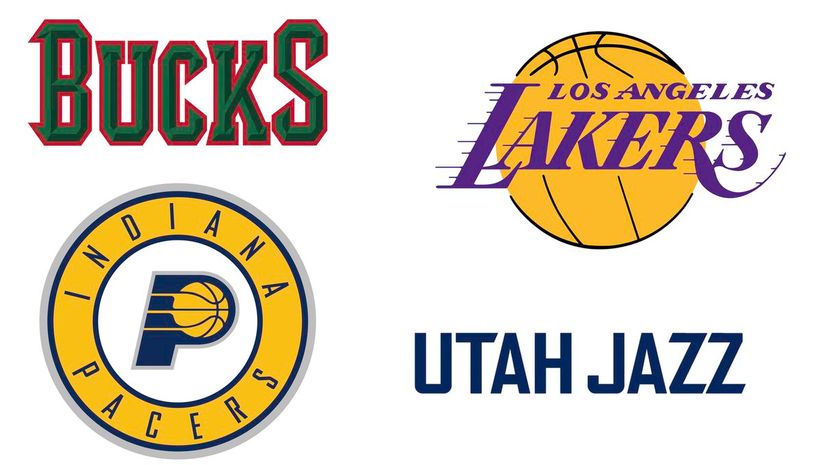 Image: Milwaukee Bucks / Los Angeles Lakers / Indiana Pacers / Utah Jazz / NBA
About This Quiz
When the Hornets moved to New Orleans in 2002, they took their team name with them. Two years later, the city that lost that franchise — Charlotte — started a new one and named it the Bobcats. Fast-forward to 2019 and the Hornets are now the Pelicans, and the former Hornets turned Bobcats ... are now Hornets again! Phew!
Luckily, name changes are a rarity in the National Basketball Association, but with expansion teams joining the league occasionally, new names pop up from time to time. Dating back to the 1950s, you had the Celtics, Warriors, Knicks and Cavaliers. All team names you recognize that are still hanging around today. Then came the Rochester Royals, who are now the Sacramento Kings, and the Syracuse Nationals, who became the Philadelphia 76ers.
Today, there are 30 NBA teams whose names range from types of birds to historical references. So, don't be alarmed when you hear that the Trailblazers are duking it out with the Cavaliers! 
How basketball savvy are you? Can you name all 30 NBA teams if their letters are mixed up? Unscramble these franchise names, but don't be "Cavalier." We want you to be an NBA quiz "Maverick." Give it your best shot!
Milwaukee Bucks / Los Angeles Lakers / Indiana Pacers / Utah Jazz / NBA