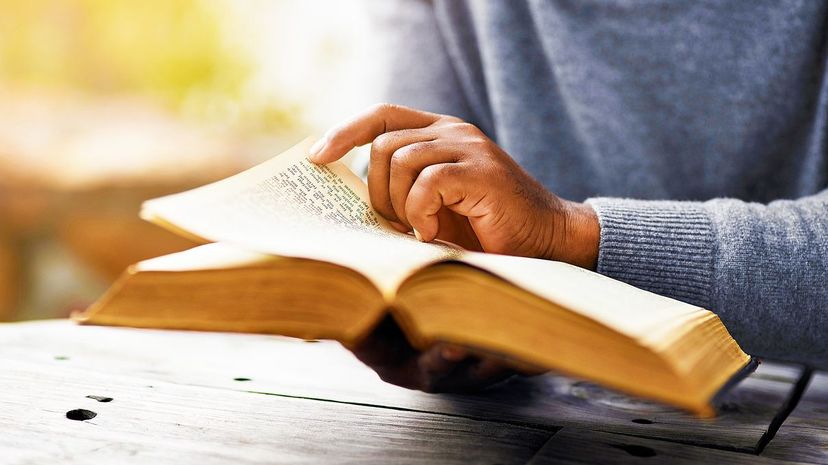 Image: PeopleImages / E+ / Getty Images
About This Quiz
When was the last time you tested your Bible book recognition skills? For this holy exercise, speed can be just as helpful as awareness. Try to ID as many scrambled names of biblical books as possible in the least amount of time!
The payoff for your great deeds is a good one. We give explanations of popular sections of the Good Book, like Genesis, Psalms and Proverbs, to help you gain a greater appreciation for what these references have to offer. Each book focuses on one or a few major themes we invite you to explore further with us. 
You'll notice that Old Testament books by prophets such as Jeremiah, Ezekiel and Daniel, provide themes of warning, hope and resilience. The children of Israel are not always the intended audience for the lessons within the books. The Old Testament book of Ruth , for example, extends God's promise of salvation through faith to non-Israelites. Revelation in the New Testament can be viewed as a culmination of all the mysterious prophecies mentioned beforehand. Just when you thought biblical visions could not be more vivid, Revelation found a way to conjure never-before-mentioned spiritual forecasts in graphic detail.
Absorb these Christian concepts and more as you restore the names of scriptures in just a few scrolls!