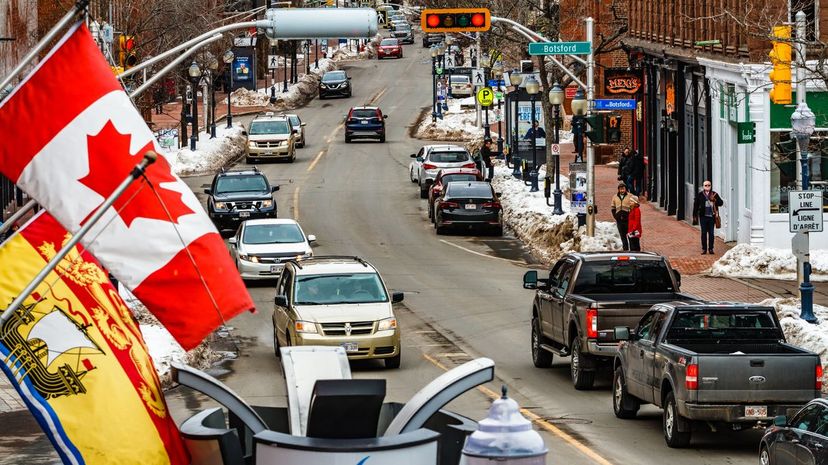 Image: Khanh Ngo Photography/Moment/Getty Images
About This Quiz
Some people love driving and cars and some people don't. For others, cars and driving are lifelong passions. However, what is and is not allowed on the road can differ a lot depending on where you go. People might even drive on the opposite side of the road entirely! And if you aren't ready for it and don't know ahead of time what to expect, it could lead to some very big problems. The UK, and many other countries which were previously British colonies, still drive on the left-hand side of the road to this day. 
In other countries, however, road rules are more like formalities and no one actually follows them. This can make getting from point A to B quite a shocking adventure if you are not prepared for it. This is even truer if you drive yourself. 
Are the Canadian rules of the road so different from the ones in the United States of America? How well do you know the ins and outs of Canadian road rules? Could you get from Montreal to Toronto to Vancouver on the road in one piece? See if you are a true master of the Canadian rules of the road with this rough-riding quiz! 
Khanh Ngo Photography/Moment/Getty Images