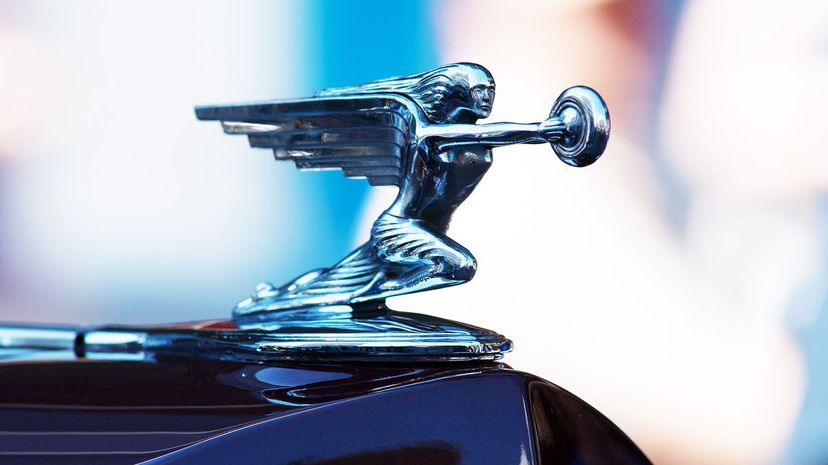 Image: Wiki Commons by Fanny Schertzer
About This Quiz
In the modern era of sleek emblems, it's easy to forget that hood ornaments used to be the epitome of style and luxury. In fact, many of the mascots that adorned car hoods in the '40s, '50s and '60s would fit right in with the displays in an art museum. Created by iconic artists and legendary carmakers, thee metal statues became the signature of many major automotive brands of the period, only to fall out of favor by the latter decades of the 20th century. 
The first hood ornaments were created to serve a practical function. At a time when cars were prone to overheating, a temperature gauge installed above the radiator cap helped keep vehicles running smoothly. Throughout the 1920s, these practical caps and gauges quickly evolved into stylish figurines designed to draw the attention and admiration of onlookers. Ornaments from the '20s and '30s were inspired mainly by animals and classic mythology. Future decades brought shapely chrome curves, art deco designs and plenty of ornaments in the form of ships, trains, jets and rockets. 
A trend toward sportier styles in the '60s, combined with the gas shortages of the '70s, mostly spelled the end for elaborate ornaments, which increased wind resistance and cut down on fuel economy. It was also during this period that many people began to realize that while hood ornaments might look cool, they could be deadly for pedestrians. Though ornaments have mostly fallen out of favor, many older examples are so iconic, they loom large in the minds of car buffs to this day. See how many you can name with this quiz!
Wiki Commons by Fanny Schertzer