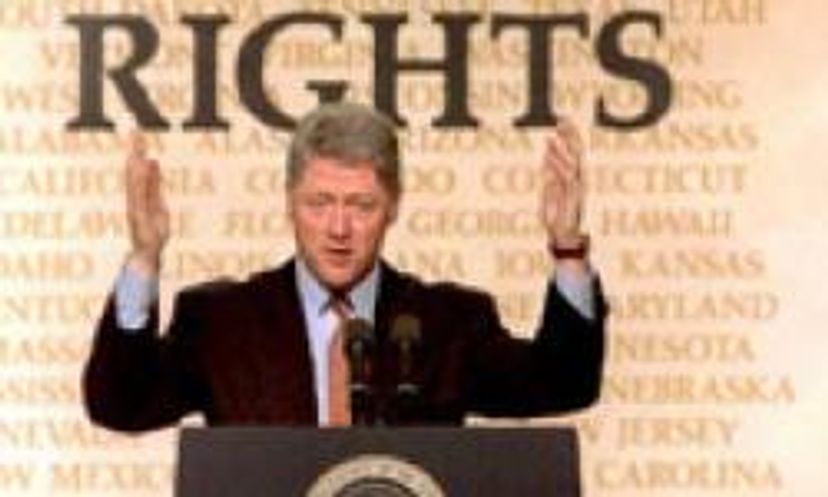 Image: TIMOTHY CLARY/AFP/Getty Images
About This Quiz
Many charitable organizations advertise that they accept donations of vehicles or stocks around the end of the year. Donating to charity can both benefit your taxes and help support a valuable cause, but what restrictions are there on deducting charitable donations from your taxes? Take this quiz to see if you know the dollars and cents of charitable contributions and tax deductions.
Which of these is restricted by the U.S. tax code?
what organizations are recognized as charities for tax purposes
In addition to what percent of your income you are allowed to deduct for charitable contributions, the tax code also identifies what organizations are eligible charities, and what types of donated items are deductible.
how much money you contribute to charity
how many charitable contributions you deduct
What would be an ineligible deduction on your taxes?
time spent working at a charitable organization
Charitable contributions can be money, but can also be donated goods or services. Work done for compensation, however, is not deductible.
a donation of corporate stock
professional consulting services provided for free
Which of these is tax-deductible?
an automobile given to a charitable organization that sells it immediately
All charitable contributions must be given to recognized organizations in order to be legally tax-deductible.
a monetary contribution to a Senator's election campaign
time volunteered helping an unemployed individual improve his resume
What should you do if you want to deduct an automobile donation?
make sure to take the vehicle's condition into account
The tax code was changed recently to reflect the common overinflation of deductions on car donations. You must be very careful not to deduct too much.
sell it first and then donate the proceeds
deduct the precise Blue Book value
For how long after you deduct a charitable contribution should you hold onto your receipts?
After three years, you can no longer be audited, but during that three-year period, you should make sure you have receipts for all contributions. The burden of proof is on you.
For which type of contributions to public charities can you only deduct 30 percent instead of 50 percent of the contribution's value?
those which may increase in value
If you donate something like stock, which could increase in value, your deductible percentage is more limited.
goods or services, not cash
those to organizations with pending tax-exempt status
What is the most you can deduct when contributing to a private charitable organization?
Contributions to private organizations have lower deduction caps than do those to public charities. If they show capital gains, the cap on such contributions is only 20 percent.
What code designates a tax-exempt non-profit organization?
Virtually all donations to a 501(c)(3) organization may be deducted from your taxes, as long as you follow all other restrictions on deductions of charitable donations.
What must you do if you want to deduct the cost of a charity dinner from your taxes?
First subtract the value of the dinner itself.
Only the portion of your donation that the organization receives, rather than what goes to pay for the hall and catering, is considered a deductible contribution.
Pay with a check or credit card, not cash.
Donate extra money above the requested amount.
What must you do if the value of a donated item is above $500?
Get it professionally appraised.
In order to ensure that the claimed value is what the item is actually worth, more valuable goods must be professionally appraised.
Photograph it before donating it.
Donate it only to a public charity.
TIMOTHY CLARY/AFP/Getty Images